It's time to feel

the love!
Do you want an exciting career? A career with progression opportunities, a great salary and even greater perks?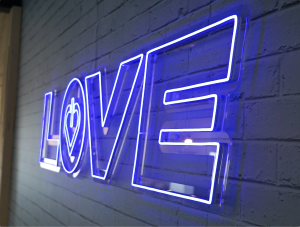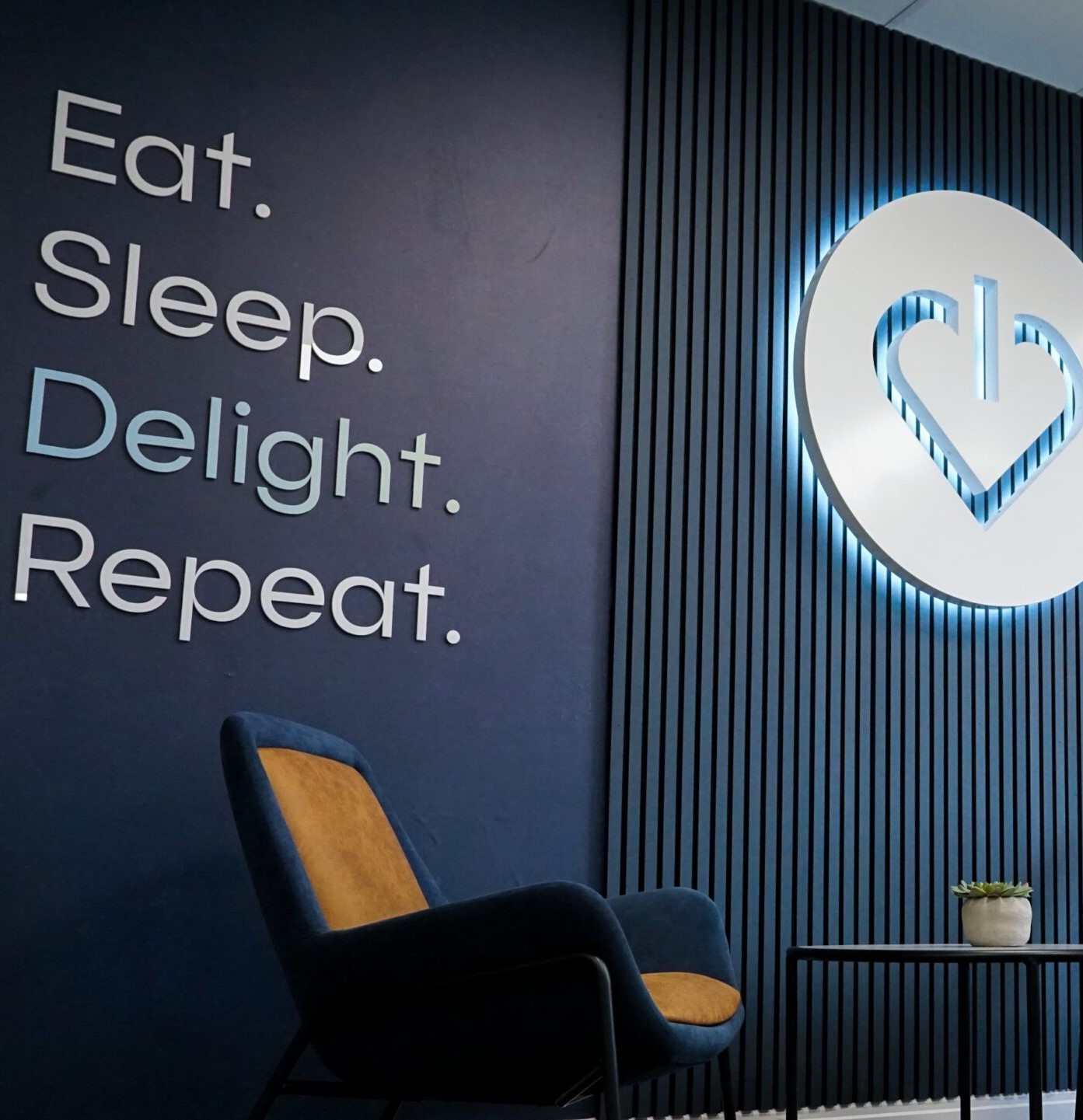 Let us take you under our wing with a career at
Love Energy Savings
We are always looking for great people to join the Love Energy Savings family. Our Teammates are the heart and soul of our business, and every single person has an important part to play in driving our success.
We are determined to be the UK's best energy & utility retailer. This means we need our team to be bold enough to try new things and determined enough to see them through. We firmly believe that happy Teammates result in happy customers, so we like to have a little fun along the way.
Why should you work for us?
High fives for the little things as well as the big. Working at Love you'll LOVE life every day of the week!
Regular incentives including our monthly BUZZ awards (with you guessed it – lots of prizes to be won) where we recognise our top performers, newcomers, and standout support staff!
A dedicated Learning & Development Team who will support you to be the best you can be!
FREE drinks to celebrate your hard work at the end of every month in our Love Shack, and did we mention the parties?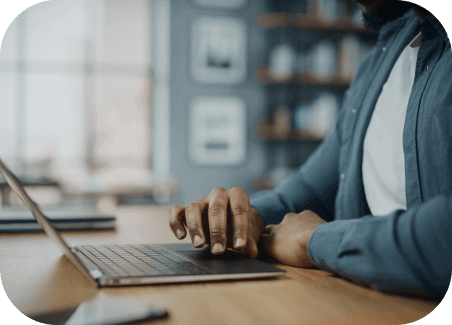 Quite simply you'll not find any other team quite like us!
Grab the opportunity to work for a business that values every team member no matter what the job titles, owning a part of the business that you have helped to build through our LES share scheme.
Our leadership team is at the forefront of our business and instill the very essence of our culture. We believe in transparency here at LES and hold weekly get togethers companywide with all of our teammates whether you're in the office that day or joining remotely. You'll be provided with a business update and external market news so you can be sure you're always fully informed and you'll have an opportunity to ask any questions however big or small, we celebrate a few birthdays, some anniversaries and it always includes a bit of giggle!
If you're lucky enough to join the team you will surely learn from the best, be empowered enough to take on any challenge and confident enough to embrace change. We're an entrepreneurial bunch who love to try new things and everyone is encouraged to put forward new ideas and contribute. We embrace diversity in the workplace, and you can be sure you'll be valued.
How do we keep our family feel during these challenging times?
Live weekly all Company Update from the CEO on Teams
Live Teams Q&As with the CEO, Managers and Teammates from all areas of the business
Monthly Buzz Awards celebrating success across the business
Social events planned by you and the Love Social Committee team
"Flexible Flexible" scheme: "flexible" location of work, but also "flexible" hours of work around some core hours.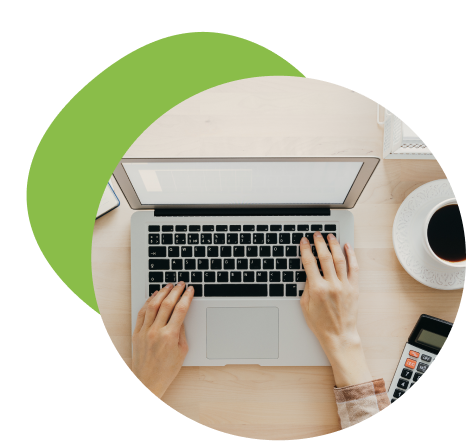 We give all Love Energy Savings employees the opportunity to learn and develop to become better at what they do. We offer fantastic training and development opportunities, designed to help you reach your full potential and become a money saving superstar.
Full induction to welcome you to the business
Workshop style and on-the-job sessions designed to help you understand our business
Team engagement sessions
We love our employees and we think they deserve to be rewarded for doing a great job!
We've designed our Perks package to make your work life a little easier or your home life a little more enjoyable, take a look at some of the perks on offer here:
Spacious break-out zone complete with arcade games
Seasonal social events
Extensive training and development schemes
Healthcare package
Access to Love Loyalty Club and exclusive shares
Competitive Holiday entitlement
Employee discount scheme
Sociable working hours
Refer a friend scheme rewarding up to £300 in vouchers!
We've a culture that cannot be replicated, an environment that's lively and fast-paced plus a friendly, ambitious team that love seeing the business grow.
We are LOVE ENERGY SAVINGS.COM LIMITED, incorporated in England and Wales (our registered office address is 2 Springfield Court, Summerfield Road, Bolton, BL3 2NT (Company number: 06322305)) and we are committed to protecting and respecting your privacy. We are registered with the Information Commissioner's Office ("ICO") with registration number Z3162259. When you apply for a vacancy via our website, we will use the personal data you input, i.e. your name and email address, to send you regular updates on the vacancies we have available as it is in our legitimate interest to send you these emails. We promise to keep your details secure and not inundate you. We will retain your details for 5 years from when we collect them from you. If you wish to opt-out, please contact [email protected] or click 'opt-out' on the bottom of the vacancy email.
About Us
Since we were formed in 2008, Love Energy Savings has gone on to become the most trusted business energy price comparison specialist in the UK. We're here to save you time and money, and to share our vast knowledge of the energy market. It's no wonder that 86% of our customers continue to use our service year after year.
Recruitment Privacy Policy
Click to view

1. Introduction

We are LOVE ENERGY SAVINGS.COM LIMITED, incorporated in England and Wales (our registered office address is 2 Springfield Court, Summerfield Road, Bolton, BL3 2NT (Company number: 06322305)) ("we", "us", "our") and we are committed to protecting and respecting the privacy of the individuals that apply for positions at Love Energy Savings, or who interact with Love Energy Savings. We are registered with the Information Commissioner's Office ("ICO") with registration number Z3162259. Our Recruitment Privacy notice explains how we use the data you submit as part of your application, when applying for roles via our website.

Please read the following carefully to understand our views and practices regarding your personal data and how we will treat it. When you provide your personal data to us, you are deemed to have read this privacy notice and to have accepted the terms set out herein.

2. Important information and who we are

We are the controller and responsible for your personal data. We trade and employ individuals under the name Love Energy Savings.Com. Our full contact details are:

LOVE ENERGY SAVINGS.COM LIMITED
2 Springfield Court
Summerfield Road
Bolton
BL3 2NT

Alternatively, you can contact us on 01204 867 528 or email us at [email protected]

Questions, comments and requests regarding this privacy notice are welcomed by using the email address above.

Please note that you have the right to make a complaint at any time to the ICO, the UK supervisory authority for data protection issues (www.ico.org.uk). We would, however, appreciate the chance to deal with your concerns before you approach the ICO, so please contact us using the above details in the first instance.

We may vary this privacy notice from time to time, so we encourage you to check it regularly. We will include a notification on the recruitment vacancy section of our website if we make any significant changes to this privacy notice. This privacy notice was last reviewed and updated on 01 March 2022.

It is important that the personal data we hold about you is accurate and current. Please let us know if any personal data which we hold about you needs to be corrected or updated at any time.

3. How we collect your personal data

Personal data, or personal information, means any data about an individual from which that person can be identified.

This privacy notice also explains the types of personal data we collect from you, and the lawful basis we rely on under data protection legislation to use your personal data. Under data protection legislation, we are only permitted to use your personal data if we have a lawful basis for doing so as set out in the data protection legislation.

We collect personal data from you in the course of our recruitment relationship with you and also receive data about you if you progress through the recruitment process and are successful in an application. This can include the following circumstances:

• when you apply for a job vacancy directly with us through our website;

• when you apply for a job vacancy through a Partner Job Board;

• when you apply for a job vacancy through one of our recruitment partners

• when you submit a generic application via email to our recruitment email address.

• For how we use data gathered through Cookies on our website, please visit our cookie policy available here https://www.loveenergysavings.com/cookie-policy/

• When you contact us through individual communication methods such as our main telephone contact number of enquiries email address.

4. What personal data we collect and receive from third parties

As an employer and recruiter within the business community, we process a range of personal data about you. Personal data we collect about you can include:

• contact details including your email address and telephone number (work and personal);

• recruitment data including your C.V. and your employment history;

• your name, date of birth, the company you work for and your job title;

• data you submit to our website to enable us to send marketing communications that could be of interest to you for example, if you have registered your interest in a particular department for recruitment updates;

• data we collect on the door, reception and / or gated barriers at our offices if you are a visitor to our offices or

• any other data relating to you which you provide to us.

We will always store your personal data securely and we will never ask you for any data that we do not need.

5. How we use your personal data

We only use your data for the purposes for which we collected it subject to limited exceptions, such as where we reasonably consider that we can use your data for another reason which is compatible with the original purpose for which it was collected.

We may use your data in different ways depending upon the circumstances, these can include the following:

5.1. If you are applying for a job with us

As a multi award winning price comparison expert, we are committed to safeguarding the privacy of the individuals that apply for positions at Love Energy Savings. This section explains how we use the data you submit as part of your application.

If you apply for a position with us, we can use your personal data to allow us to process your job application, including those submitted to us via the Careers section of our website. We can also use your personal data to assess your suitability for a position you have applied for at Love Energy Savings, to review our equal opportunities legal requirements and for other human resource administration purposes.

Unless required in order to comply with any legal or regulatory requirements, or where we have a legitimate interest to do so, we will only use the personal data you provide to us for the purposes of processing and managing your application for a position at Love Energy Savings or keeping you updated with events or other related social activities and the associated recruitment process.

We will not process any special category data about you without your explicit consent, which is not mandatory. If you do provide your consent, such data is used solely for the purposes of diversity monitoring and to ensure that any and all reasonable adjustments are made for applicants with disabilities.

When you apply for a vacancy via our website, direct to our recruitment email address or through our partner Job Boards or Recruitment Agencies, we will use the personal data you input, i.e., your name and email address, to send you regular updates on activities and also vacancies we have available at Love Energy Savings, as it is in our legitimate interest to send you these emails. We promise to keep your details secure and not inundate you. We will retain your details for a maximum of 5 years from when we collect them from you. If you wish to opt-out, please contact [email protected] or click 'opt-out' on the bottom of the vacancy email.

5.2. If you connect with us on social media

In some instances, we will collect personal data whilst responding to enquiries directed to our social media networks such as Facebook, Twitter, LinkedIn or Instagram during the course of promotional campaigns on our social media platforms. In the course of our recruitment, we are sometimes directed to individuals' LinkedIn profiles by recruitment agencies. We sometimes process personal data that is published on social networks (please see the relevant Social Media Platforms Privacy Policy if you wish to know how they process your data).

5.3. If you receive marketing communications

We may use your data so that you can receive marketing communications from us. We will use any data you submit relating to your preferences to develop relevant material to send to you. You will also be able to receive communications such as our newsletters, event invitations and details of our competitions and prize draws.

Please note that you have a right to withdraw your consent at any time. If you currently receive marketing communications from us and you would prefer not to receive them in the future or if you would like to change your marketing preferences, you can do this at any time by clicking the "unsubscribe" link at the bottom of all our marketing emails

6. On what basis do we process your personal data

We will only use and process your personal data where we have a lawful basis for doing so. This can include:

• determining your eligibility and suitability for employment with Love Energy Savings;

• keeping you updated on current vacancies / activities here at Love Energy Savings;

• inviting you to events or functions

• providing you with updates and publications; and/or

• identifying and informing you of services that might be of interest to you.

With regard to the data we collect from you on our recruitment website, through Partner Job Boards and Agencies or through direct email contact, we will process this on the basis that you have provided your consent or where we have a legitimate interest in processing it.

In addition to you providing your consent to our processing of your personal data, there are other lawful bases for our processing which include processing that:

• is necessary for the performance of a contract to which you are a party or in order to take steps at your request prior to entering a contract;

• is necessary for compliance with our legal, regulatory and/or professional obligations;

• is necessary to protect your vital interests or those of another person;

• is necessary for the purposes of pursuing our legitimate interests; or

• is necessary for the establishment, exercise or defense of legal claims.

As a leading provider of comparison services for businesses with a strong culture of collaboration and a digital forward focus, we are also constantly looking at ways of delivering our services to our potential candidates and clients more effectively. Where appropriate, we may utilise technologies, such as automation software and machine learning (artificial intelligence), to assist us with the delivery of these goals. The technologies we use present us with the ability to enhance not only the performance of our services, but their delivery times by accelerating and facilitating our ability to automate and extract value from what we do. You are able to opt out of these processes, by emailing directly to [email protected], requesting your application and personal data is dealt with outside of this process. In addition, we have agreements in place with our third-party technology service providers and we require them to operate and conduct themselves in a way that is consistent with our legal and ethical obligations. We also employ technical and organisational measures to protect the confidentiality and security of personal data at all times when making use of these beneficial legal technologies.

7. Who we share your personal data with?

As a forward thinking multi award winning comparison expert, Love Energy Savings sometimes needs to pass your personal data to our other group entities, for example, where your potential employment would be provided to you from a different entity within the Love Energy Savings Group. If that happens, your personal data will be protected, its confidentiality upheld, and we will comply with all our obligations under the applicable data protection laws with regard to that data sharing.

In addition, we sometimes share your data with our third-party service providers who perform functions on our behalf. These third parties service providers can include:

• third parties who verify recruitment information provided by applicants for example, Referees (where given), and application screening service providers we engage as part of our graduate recruitment.

• our professional advisers including auditors;

• suppliers who provide certain support services for example, recruitment management and delivery of our marketing communications;

• IT service providers to Love Energy Savings, such as those who administer and maintain our communication tools, such as Email Marketing, website marketing for us and provide us with software and systems and/or

• third parties involved in organising our events;

We will ensure that we have taken appropriate measures to ensure that your personal data remains protected at all times in accordance with this privacy notice. We also implement appropriate safeguards with these third parties to ensure that such transfers of your personal data to those third parties are safe, secure and confidential.

In order to best facilitate our services to and interactions with you, we may store some of your personal data using cloud technologies managed by our third-party service providers. We have agreements in place with those third-party service providers and we require them to operate and conduct themselves in a way that is consistent with our legal and ethical obligations. We also employ technical and organisational measures to protect the confidentiality and security of any personal data shared with our third-party service providers.

We will not disclose your personal data to any third parties not outlined above for any reason unless:

• we are required to do so by law;

• disclosure is necessary for the purpose of, or in connection with, legal proceedings;

• it is to exercise or defend legal rights; or

• we have your consent to disclose it to them.

Where we transfer your personal data as described above, whether such transfer is within or outside the European Economic Area, we will always ensure that such transfer is safe and secure by ensuring that adequate safeguards are put in place to protect your personal data. As such, appropriate safeguards will be in place regardless of whether the transfer is to a country that is subject to an adequacy decision or where it is a non-adequate country.

8. How long we keep your personal data for

We keep your personal data in accordance with our internal retention procedures, which are determined by our legal, regulatory and professional obligations including applicable data protection laws and accord with good practice. The retention periods differ depending upon the nature of the data we hold and the reasons why we are holding it and are subject to change. We only keep your personal data for as long as we need to. When your data is no longer required, we will delete it securely.

If your personal data relates to an unsuccessful job application with us, we might use your personal data to contact you where positions or opportunities emerge that we believe you might be suitable for.

Please contact us if you require more details regarding our retention periods.

9. How we protect your personal data

We are committed to ensuring that your personal data is kept secure. In order to protect the data you input to our website from unauthorised access, improper use or disclosure, unauthorised modification, unlawful destruction or accidental loss, we have put in place appropriate technical, physical and managerial procedures. All our employees and any third parties we engage to process your data are obliged to respect the confidentiality of your personal data.

The internet is not a secure environment and we cannot therefore guarantee total security of any data transmitted to our website. Whilst we utilise the latest virus protection software, we cannot guarantee our website is free of computer viruses or other harmful applications so such transmission is at your own risk.

10. Changes to your personal data

If your personal data changes at any time, please keep us informed so we can ensure your data is accurate, complete and current. If you wish to update your personal data, you can inform us of this via the following means:

• If you are a website user, job applicant, or event attendee and you are allowing us to use your details, you can submit a request through our contact us section on the website, or by direct contact to [email protected]

• If you receive recruitment vacancy or information communications, you can do this at any time via clicking on the link and unsubscribe within all of our recruitment emails;

• If you receive marketing communications, you can do this at any time via our marketing preference centre, which you can access by clicking on the link within all our marketing emails;

• If you are a client then please get in touch with your dedicated Account Manager in the usual way;

11. Access to your personal data and your rights

You are entitled to view the personal data we hold about you and request that we amend it or delete it, subject to some exceptions. You also have the right to request that we restrict our processing of your data or to object to that processing as well as the right to request data portability where we process personal data based on your consent or for the purpose to contract with you. Please email your request to our Data Protection Officer at [email protected].

Where you have provided consent, either for the processing of personal and/or special categories of personal data, you have an absolute right to withdraw consent at any time. If you wish to withdraw your consent, please either contact [email protected] or click 'opt-out' on the bottom of the vacancy or update email.

Please note we sometimes require further data from you in order to verify your identity before disclosing, amending or deleting any of your personal data.

In most cases, we will deal with your requests free of charge and within one month of receipt of your request. However, there are exceptions that can allow us to charge a reasonable fee to cover our administration costs and/or extend the time period for dealing with your request by up to a further two months from receipt of your request, such as where your request is complex or repetitive. If an exception applies, we will keep you informed.

We will never charge you to change your marketing preferences or unsubscribe to our marketing communications.