Utilita Energy Reviews, News & Updates
Utilita Energy are the UKs leading pre-payment meter provider. They strive to make pay as you go energy simple with great service. For business customers, they focus on providing a fair deal for small businesses. Utilita are a popular business energy supplier for small businesses as they will not leave a credit footprint on file. 
As one of the UKs leading pay as you go energy suppliers, they offer:
Domestic Households
Easy management app
Simple pay as you go service
Fair pricing
Smart meters
Business Energy Customers
Online business portal
No credit footprint
One fair price across all industries
With over 35,000 reviews on Trustpilot, they have an Excellent rating of 4.3 out of a possible 5 stars.
Utilita Prices and Tariffs

Here are the tariffs Utilita Energy offer:

Domestic Customer Tariffs

The average price of the Smart PAYG Energy is £92 per month (£1,107 annually).

Tariff Info

Pay as you go
Smart meter
Win weekly rewards
No standing charges
Electricity unit rate: 31.836p
Gas unit rate: 21.198p

Average price calculations are based on a family of 4 living in a 3 bedroom house.

Business Energy Tariffs

Whilst they do not have a large selection of business energy tariffs, they offer specific fair rate deals to small businesses.

Please note that if you compare with Love Energy Savings, cheaper prices may be available as we have negotiated exclusive deals with a wide range of suppliers. You can compare prices here. 

Awards

Utilita has picked up a few uSiwtch awards, including:  

Best Energy Efficiency – uSwitch Awards 2021
Best Smart Meter Installation - uSwitch Awards 2021

Ownership

Utilita Energy began trading in 2003 and entered the marker as a pay as you go supplier. Staying true to their original mission, Utilita has carved a niche out for itself in the energy industry.

Utilita is owned by their CEO, Bill Bullen to put a stop to pre-payment meter households being badly served and overcharged. They are well known for their sponsorship of football from Grassroots, right up to the Premier League. Most notably, they sponsor Leeds United, Crystal Palace and Sheffield United.

Address

Utilita Energy Limited

Hutwood Court

Bournemouth Road

Chandler's Ford

Eastleigh

SO53 3QB

Green Performance

Based on the Residual Fuel Mix Table for Tax Year 2019/201

| | | |
| --- | --- | --- |
| Fuel Type | Utilita Fuel Mix2 | UK Average Fuel Mix3 |
| Coal | 6% | 4% |
| Natural Gas | 72% | 39% |
| Nuclear | 8% | 17% |
| Renewables | 8% | 38% |
| Other | 5% | 2% |

 

Cancellation Policy

Utilita do not carry any termination fees on most of their tariffs. However, some premium smart meter tariffs do. To cancel or check the type of energy account you have follow the below instructions:

Call 0345 207 20000
Ask to speak to a customer representative
Provide them with your customer details (all information is on your recent bill)
Request cancellation.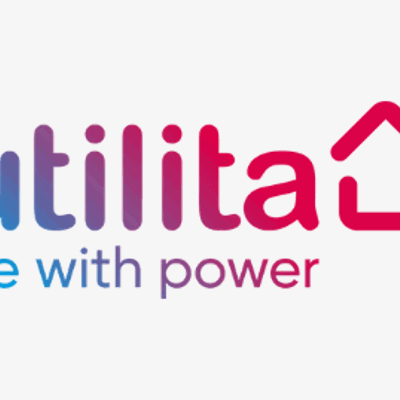 See how much you could save on your business energy in 60 seconds!
Understanding your Utilita energy bill
Your Utilita bill will be posted or emailed to you on a monthly basis. On your bill, you'll find the following information:
Your Customer Reference Number
Your current balance (including any balance carried over from the last bill if your account is in debit)
The bill date (the date the bill was sent to you)
The billing period (the period in which you used the energy you're now being billed for)
Charges broken down by fuel type (gas and electricity)
Total charges for the period 
Payment deadline
Tips on how to reduce your bill going forward
Your latest and previous meter readings (including whether they were estimated or given)
Your payment reference numbers (for use if you're not paying by Direct Debit)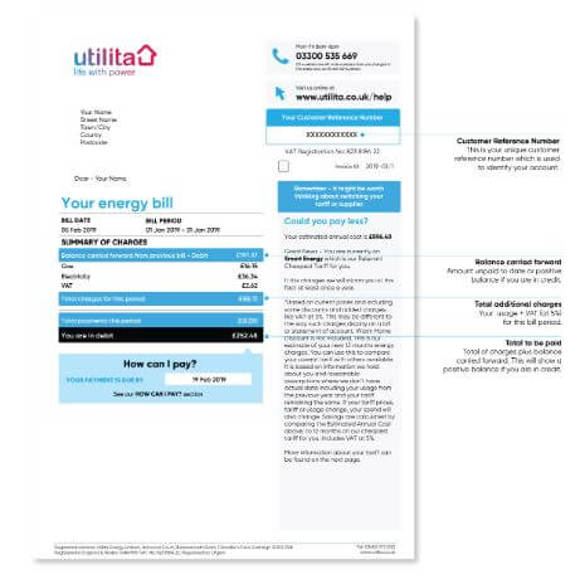 How to switch to Utilita Energy
Switching to Utilita Energy from your current provider -- or even just getting a better deal on your current Utilita Energy tariff -- is easy with Love Energy Savings. Simply enter your details here to generate energy quotes for your home or business. Then, select the Utilita Energy tariff that best meets your needs.
Our operators will handle the rest, including communicating with your current provider and the team at Utilita Energy. That way, you don't need to do a thing. Switch and save today.
See how much you could save on your business energy in 60 seconds!