Utilita Energy Reviews, News & Updates
If you are looking for a domestic energy supplier who specialises in prepayment and smart meters, Utilita Energy is the best choice for you.
Utilita is the UK's biggest supplier of prepayment and smart meters. Smart meters represent an area of the energy market that's always evolving, with advances in technology coming along all the time. Utilita has built its reputation on being the most reliable supplier to specialise in smart meter technology, making it a strong contender for supplying households throughout the UK.
Utilita Energy has a range of home energy products for customers to choose from, designed for those who want to keep their energy bills to a budget.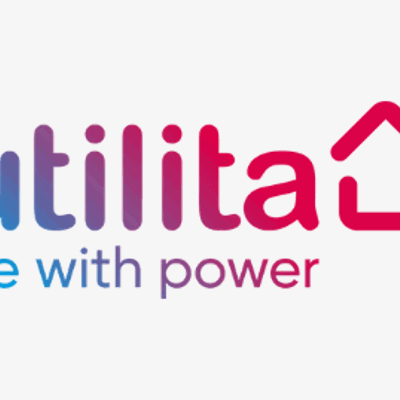 See how much you could save on your business energy in 60 seconds!
Understanding your Utilita energy bill
Your Utilita bill will be posted or emailed to you on a monthly basis. On your bill, you'll find the following information:
Your Customer Reference Number
Your current balance (including any balance carried over from the last bill if your account is in debit)
The bill date (the date the bill was sent to you)
The billing period (the period in which you used the energy you're now being billed for)
Charges broken down by fuel type (gas and electricity)
Total charges for the period 
Payment deadline
Tips on how to reduce your bill going forward
Your latest and previous meter readings (including whether they were estimated or given)
Your payment reference numbers (for use if you're not paying by Direct Debit)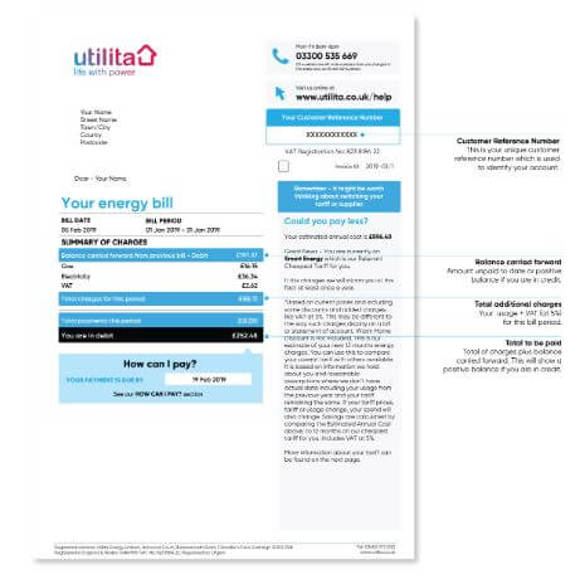 How to switch to Utilita Energy
Switching to Utilita Energy from your current provider -- or even just getting a better deal on your current Utilita Energy tariff -- is easy with Love Energy Savings. Simply enter your details here to generate energy quotes for your home or business. Then, select the Utilita Energy tariff that best meets your needs.
Our operators will handle the rest, including communicating with your current provider and the team at Utilita Energy. That way, you don't need to do a thing. Switch and save today.
See how much you could save on your business energy in 60 seconds!