Opus Energy Reviews, News & Updates
Opus Energy supplies energy to over 260,000 businesses, making it the sixth-largest commercial energy provider in the UK. What's more, 1,500 business switch to Opus every week. As independent energy suppliers go, they don't come much bigger than Opus Energy.
Opus Energy prides itself on its customer service, answering 98% of calls within 30 seconds. It has numerous flexible packages available, supplying 91% of its energy from renewable sources. It can even help you sell back some of your renewable energy. 
Better still, Opus is making significant advancements in its efforts to be more sustainable. Last year, 100% of its electricity came from renewable sources.
Ownership

First established in 2001 as Oxford Power Holdings Ltd., Opus Energy was an independent company for the first sixteen years of its life.

It was acquired by Drax Developments Ltd., part of the Drax Group, in February 2017.

Location

Opus Energy's headquarters is registered in Oxford, England. Their full business address is:

311-321 Banbury Rd

Summertown

Oxford 

OX2 7JH

When you switch to Opus Energy through Love Energy Savings, one of our representatives will contact Opus Energy directly on your behalf, managing the entire switch for you.

Opus Energy prices and tariffs

Opus Energy's business customers can choose from one, two or three-year contracts. Each one comes with a free Smart Meter for accurate monthly billing.

Opus works with business customers of all sizes, which is why it offers both half-hourly and non-half-hourly rates. Normal business contracts are for fixed periods at fixed prices for the duration of the contract. 

One of the unique things that Opus has to offer is its 'Evolution' programme. This variable-rate product targets large businesses with high usage and provides them with the current pricing in the wholesale market. Armed with that knowledge, businesses can use Opus's unique desktop app to buy electricity directly from energy providers. This flexibility allows customers to get the best market rates without being tied into a long-term fixed deal.

Supply Source

Opus Energy has made significant strides in its effort to become a more sustainable company. Today, its fuel mix is 100% renewable. 

Opus Energy Fuel 

| Task | % |
| --- | --- |
| Coal | 0 |
| Natural Gas | 0 |
| Nuclear | 0 |
| Renewable | 100 |
| Other | 0 |

Renewable sources are broken down as follows:

Opus Energy Renewable Sources

| Task | %Day |
| --- | --- |
| Wind Power | 72.9 |
| Thermal | 11.9 |
| Solar | 7.6 |
| Hydro | 7.6 |


You can learn more about the typical fuel mix you can expect from UK suppliers in our wholesale energy guide.

Financial Performance

Opus Energy's most recent accounts submission was made in May 2019, up to December 2018.

| | | |
| --- | --- | --- |
| Metric  | December 2019 | December 2018 |
| Turnover | £484.6m | £396.4m |
| Gross Profit | £67.5m | £43.3m |
| Profit/(loss) for the financial year | £11.4m | (£3.6m) |

For full details of Opus Energy's financials, see their latest accounts here.

Awards

Utilities Provider of the Year — British Small Business Awards (2017)
Placed in top 10 companies for innovation — Kantar Millward Brown's UK BrandZ study (2017)
Innovation in Business Award — Real IT Awards (2020)
Best for Customer Service — Datamonitor survey (2019)
Position 87 in the Sunday Times Top 100 Best Companies to Work for (2020)

Cancellation Policy

If you want to cancel during a fixed-period contract, you can give notice before or on your notice date. Doing so will mean your contract will end on the last day of the fixed period and will not renew.

On the other hand, if you're cancelling during a monthly plan period, you'll need to give Opus Energy notice in writing at least 30 days before you want the contract to end. This effectively means you'll pay for one more month of energy before your contract comes to a close.

Green Performance

Opus Energy has a proven track record for sustainable energy. It endeavours to secure as much of its power as possible from renewable sources to provide customers with a clean energy supply.

Opus secures its energy supply by collaborating with energy generators who can show a government certificate — known as a 'Guarantee of Origin' — as evidence that they can provide 100% renewable energy.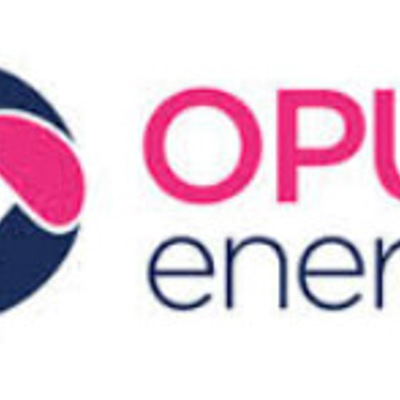 See how much you could save on your business energy in 60 seconds!
Understanding your Opus Energy bill
Your online or paper bill will tell you:
Invoice type
Invoice period
Total amount to be taken from your account
Consumption graph showing how you've used energy this month
Type of reading (whether it was based on estimated or actual consumption)
Contact details
Your account number
Emergency contact (a number to call in the event of a power cut or gas leak)
Tips and advice
Meter serial number
History of readings
Bill breakdown showing how you've been charged
Supply number (a unique number used to identify you within the electricity or gas system — not the same as your meter number)
Contract details (including end date)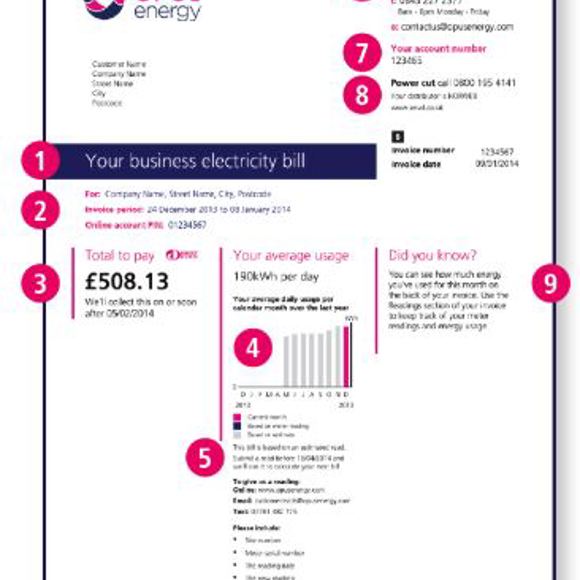 How to switch to Opus Energy
Switching to Opus Energy from your current provider -- or even just getting a better deal on your current Opus Energy tariff -- is easy with Love Energy Savings. Simply enter your details here to generate energy quotes for your home or business. Then, select the Opus Energy tariff that best meets your needs.
Our operators will handle the rest, including communicating with your current provider and the team at Opus Energy. That way, you don't need to do a thing. Switch and save today.
See how much you could save on your business energy in 60 seconds!