Homepage

>

How Can Businesses Invest in Being Green?
How Can Businesses Invest in Being Green?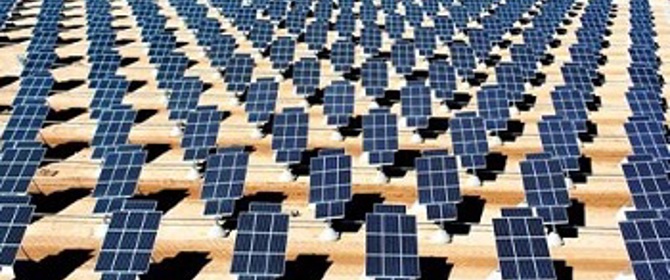 Since the emergency Budget on 8th July, the government's early withdrawal of certain renewable energy subsidies has been widely publicised. Although these measures will contribute towards the government's aims of cutting domestic and business energy bills, experts have agreed that our best chance of securing cheaper energy prices in the long term is renewables. Which makes the government's cuts all the more concerning.
However, it isn't all doom and gloom. Despite the cuts in subsidies, which could see a slowing in the development of solar panel technology and onshore wind farms in particular, it appears that companies are still interested in the long list of benefits that come from using solar power and are looking to invest in renewables. There are large multinational companies leading the way, such as Ikea, who announced in June 2015 that they would be pledging €1bn towards renewable development and to help poorer countries cope with climate change.
They aren't the only ones; a host of UK-based companies are climbing aboard the green bandwagon too. Investment firm Legal and General recently reaffirmed their commitment towards their target of a £15 billion investment in UK infrastructure, along with more direct investments into the development of clean energy sources. While also stressing the company's interest in solar power, chief executive Nigel Wilson said the company wants to adopt more low-carbon policies and guide others to do the same.
While the plans outlined by these corporate behemoths are encouraging, it's Google's latest venture that has really caught the eye.
Introducing Project Sunroof
By "mapping the planet's solar potential, one roof at a time", Google hopes to be able to provide every home and business across the world with the ability to explore their individual capacity for solar energy. Using their incredible Google Map system, users will be able to input their location and be presented with an idea of how much sunlight their roof is exposed to throughout the year. Project Sunroof will look at a virtual 3D model of your house, nearby structures and trees that may cast shadows, all possible positions of the sun, and historical patterns in clouds and temperature; all of which could have an effect on how much sun you are exposed to.
Not only that, Project Sunroof will then recommend an installation size for your building that will generate as close to 100% of your energy as it's possible to get. It will also calculate the savings you will make and, if you feel ready to take the plunge, will recommend solar panel providers in your area that you could work with. It does everything but install them for you!
Although Project Sunroof is currently only available in San Francisco Bay, Fresno CA and Greater Boston MA, Google has announced plans to roll it out to the rest of the US and it's likely the project will find its way across the pond soon after. Hopefully Project Sunroof will be able to provide a quick and easy way for businesses to check their "sunlight eligibility" and will therefore encourage more of them to seek out renewable options for their energy.
How can businesses invest in green energy?
The benefits of investing in renewable energy are endless, particularly for businesses. First and foremost, it makes perfect commercial sense. Renewable energy is the only surefire way to reduce a company's long-term operating costs, as green sources of energy are guaranteed to be around for centuries to come, unlike fossil fuels. This makes them incredibly cheap and helps businesses to save vast amounts of money in the long run. It also allows businesses to diversify their energy supply, cutting their carbon footprint and contributing towards a greener planet and drastically reducing their dependency on unpredictable fossil fuels.
Thinking of the future, renewable investment enables companies to market themselves as industry leaders on corporate sustainability, which goes down particularly well with consumers. Indeed, a study conducted by Nielsen in 2014 showed that 55% of global online consumers are happy to pay more for products that are offered by companies that have a positive reputation for taking social and environmental matters seriously. In short, sustainability sells.
But businesses don't have to wait for Project Sunroof to arrive in their area; there's plenty that they can be doing already in order to cut their carbon footprint and reduce costs all in one. Switching energy tariffs may just appear to be a cost-cutting measure for businesses, but there are plenty of renewable-only or mostly-renewable suppliers out there that can help you take your business towards a greener future.
Solar panel installations aren't just for homes. There are numerous companies out there that are dedicated to bringing low-cost but highly efficient solar panels to businesses across the UK, regardless of what sector or industry they work in. If you own the building you work in, it won't be difficult to source a supplier in your area and start harnessing the power of your business.
Not all businesses are able to invest in solar panels immediately, but there are still plenty of steps out there that can be taken in order to cut energy spending and help save the planet. Try following in the footsteps of everyone's favourite furniture store again, Ikea, who recently announced their intentions to sell only LED lightbulbs rather than electricity-guzzling halogen bulbs.
Other small and simple changes such as pledging not to print unless absolutely necessary and switching plugs off at the end of the day can also contribute more to the fight against climate change than you may think. And there is so much more that you can do! Little changes can make all the difference, so why not check out our handy Energy Guides for some more tips?