Switch business water supplier and start saving on your bills
Get a cheaper rate, fixed for up to 3 years! Protect your business from future price increases.
We can provide quick, easy and exclusive water
deals for your business
COMPARE

Compare and get a quote without obligation 

CHOOSE

We do all the hard work to save your business money 

SAVE

Up to £450 off your business water bill
Save money on your bills with competitive water rates
We can do this by using our buying power to negotiate preferential rates with suppliers.

We have spent the years building strong commercial partnerships with water retailers to ensure our customers are getting great deals.

We know that all businesses are different. We work with each business to understand individual needs. This helps us provide the best deals and service for both small and larger businesses.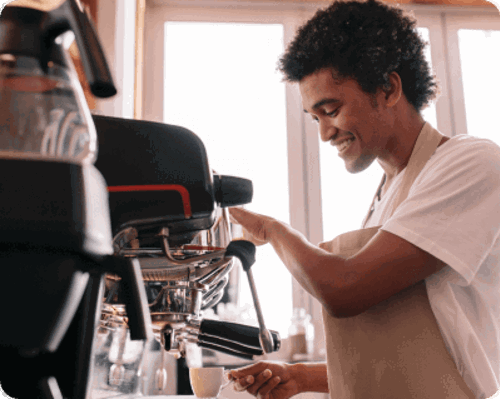 With Love Energy Savings you can...
Consolidate Multiple Business Premises Into One Bill
If your business has multiple locations in various regions, you will be well aware of the frustration of dealing with more than one water retail supplier.
By switching to one supplier for your whole business, you can request consolidated billing which ensures all your business water bills are in one place.
Lets us help you start dealing with just one water supplier and start saving time and money. 
Save Money on Water and Sewerage Costs
Since the water market opened, reports suggest that companies have enjoyed savings of up to 12% on their business water bills. It makes sense for all companies operating in England and Scotland to compare business water rates to see how much they could save.
We can help you find the best water deal in your area by searching on our panel of trusted business water suppliers for the best quote for you and your business.
Protect Your Business with Fixed Rate Tariffs
To help you protect your pocket from rising interest rates, we can fix your business water bill for up to three years. With a predictable direct debit it makes planning cash flow much easier.
Once we have discussed options best suited to your business, it only takes a few minutes to start the switching process. We will get in touch with both your existing and new business water supplier with all the details to ensure there's a smooth transition.
If you require a new water meter, we will arrange an installation date best suited to you. We may ask you to take a meter reading to ensure we're proving you with accurate quotes.
Get Free Water Audit to reduce your costs
A water audit offers a strategic and overall view of how your company uses water. A report will be presented with steps that can be taken to reduce the cost of your water bill by improving water efficiency.
A comprehensive water audit usually includes:
Sanitary checks 
Usage and consumption efficiency checks 
Drainage checks 
Return to sewer
Ensuring you have an efficient water meter
Find out how to conduct a business water audit here. 
If you spend over £1,000 on your annual business water bill, we will provide this service free of charge when you switch business water with us. 
UK Business Water Rates 2022 
We've gathered information on the latest business water rates from GOV.UK. These business water rates are the default measured rates for 2022. 
| Region  | Default Water Supplier  | Water price (£) per cubic meter  | Wastewater price (£) per cubic meter |
| --- | --- | --- | --- |
| | Water Plus  | 1.7136 | 1.1709 |
| | Business Stream  | 1.5408 | 1.8244 |
| Northumbria Water  | Wave  | 1.2547 | 1.3100 |
| | Wave | 1.6306 | 1.8570 |
| | Water Plus | 1.6429 | 1.1867 |
| | | 1.5934 | 0.9833 |
| | Business Stream  | 1.5450 | 2.2252 |
| | Water 2 Business | 2.1401 | 1.7221 |
| | Source for Business | 2.0644 | 3.4386 |
Every April, the water regulator Ofwat review business water rates against multiple factors including wholesale water prices. 
There are multiple layers to the business water market that often cause some confusion. These are broken down to your wholesale business water rates, impacting 12 regional companies (the ones we're all familiar with in the left column of the table); and these price increases will impact the businesses operating in the UK even if they recognise their business water supplier as one of the names in the second column of the table.  
When wholesale business water rates are increased for each region, these will be passed through the supplier and down to your business. 
What If You Have Never Switched Business Water Suppliers? 
This is common. Most business owners in the UK are not aware that they can switch suppliers to save money. Despite deregulation of the market in 2017, the switching market is still in its infancy in terms of both awareness and growing competition. 
Most companies in the UK are paying out-of-contract rates with a default water supplier. Switching can save you around 12% on your business water bills on average. 
What Is The Difference Between Business Water And Household Water? 
Despite being connected to the same regional water network, the business water market operates in a very different way. As business water has been deregulated, companies can switch to a new supplier that is offering them cheaper water rates. The household water market is still regulated, and they cannot switch. 
Which Business Water Suppliers Can I Switch To? 
Since the market went through deregulation, you can switch to any of the following commercial water suppliers. 
 

Bristol Water is one of the oldest established suppliers on the market. Business owners who appreciate eco-friendly practices, transparent prices, and friendly customer support representatives should consider Bristol Water.

Affinity Water became active on the market in October, 2012. This business water supplier is owned by a consortium of long-term investors including the Allianz Group, HICL, and DIF. It supplies 950 million litres of water every single day to over 78,000 business consumers. 

 

Anglian Water business water serves a large number of companies in England and Wales. This company was first founded in 1989 and is now the largest fresh water and water recycling company in England and Wales by geographical area.

Cambridge Water business water is just one of the options available to savvy business owners. Cambridge Water was first founded in 1853. It is one of the longest-standing commercial water suppliers that is still active on the market.

 

Essex and Suffolk Water is a relative newcomer to the water market. This commercial water supplier was first founded in 1994 and had headquarters in Durham. 

Scottish Water business water is ahead of the competition. It created Business Stream, the first water retailer on the market when it was deregulated.  This is especially useful for small, medium, and large businesses that need tailored support.

Dŵr Cymru is better known as Welsh Water. It was founded in 1989. Business owners in Wales can only switch suppliers if their premises use more than 50 million litres of water per year. This is equivalent to roughly 400 domestic properties.  

Severn Trent Water was founded in 1989. Commercial water consumers will be happy to discover that Severn Trent Water believes in affordable water. This business water supplier has created tailored tips for gardeners, farmers, households, and businesses. 

 

United Utilities was founded in 1995. This supplier offers a wide range of business services. United Utilities caters to business, charity, and public sector organisations. It provides fresh water and wastewater services to millions of non-domestic consumers in England. 

Thames Water is one of the most well-recognised water suppliers in the UK. This supplier, which draws its name from the source of its water, was founded in 1989. Over 15 million domestic and commercial water consumers rely on Thames Water. That is an astounding 27% of the population, which makes Thames Water the UK's largest water supplier! 

Southern Water was first founded in 1989. This business water supplier ensures water for life, together. Southern Water business water customers can expect environmentally-friendly practices. This supplier has lots of sustainability branches, including climate change programmes and integrated water cycle management.

Yorkshire Water was first founded in 1973. It supplies water services to over five million households and 140,000 businesses. Like lots of other commercial water suppliers, Yorkshire Water claims to provide its customers with comprehensive, transparent services. 

Everflow Water was first launched in 2015 and has since amassed hundreds of thousands of customers. It focuses on providing SMEs across the UK with 'environmentally-friendly water supply services.' It also aims to 'make utilities simple', which is a green flag for commercial water consumers who want to spend more time on customer procurement and other necessities.  

Castle Water was founded in 2014. This relatively new independent retailer claims to be the leading commercial water supplier in the UK. It was made with a clear vision: to create 'an independent water retailer providing excellent water service at the best possible price.' More than 350,000 business water consumers in the UK rely on Castle Water.

Business Stream was the first water retailer to operate in the open market and now works over 300,000 large and small businesses across the UK. They aim to provide a seamless service with insight-driven solutions to water supply.

Wave Utilities was formed from two regional water suppliers, Anglian Water Business and NWG Business. They now work with over 300,000 businesses across the UK aiming to help them drive down water use and lower utility bills.

Yü Water is a part of Yu Energy. CEO Bobby Kalar created Yu Energy with a vision in mind. Bobby ran a care home business and soon became frustrated by poor customer services and inflated prices from his water supplier. 

Yü Water business water customers can expect tailored services. This commercial water supplier delivers fresh water and wastewater services to over 20,000 non-domestic customers in the UK. 
What you should know about Wastewater Management
Wastewater is not included in your business water switch. It is a fixed charge.

This is water that exits your premises into the drains and into the sewerage system using a network of sewerage service pipes, cleaning and returning it to rivers and the sea.

Water and wastewater services are charged separately because it is more expensive to provide wastewater services than it is to deliver water to your business premises. You can find both charges displayed on your water bill.
Our team of experts will help you understand Wastewater Management. From your impact on the environment to the charges on your bill. Click the button below to get started.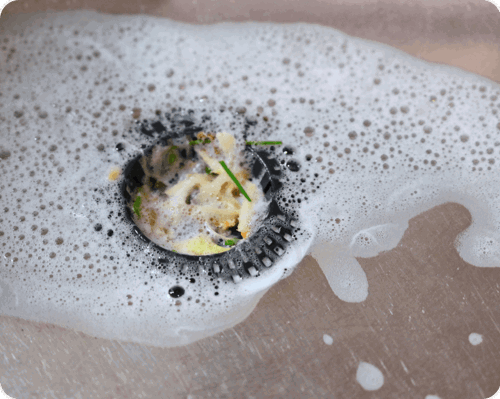 Still not sure about switching water?
Join over 400,000 happy customers who saved on their business utility bills
Business Water FAQs
How long does it take to switch business water?

It takes about 28 days to switch water provider. This includes a 'cooling off' period from your previous retailer. It may take a little longer if your business requires a new water meter. You should take a meter reading before switching supplier to ensure everything goes smoothly.

Will my water supply cut off whilst switching?

No. You're only switching the retailer who manages your billing. The supply at your business address and the pipes will remain the same.

Does it cost to switch business water supplier?

Switching your business water supplier is free. You may have to pay an early exit fee to your current supplier if your contract is not ending.

Will I get a discount for paying my water bill via direct debit?

Some business water retail services may offer a discount for direct debit payments.