| Our Sectors
Gas and Electricity Suppliers for Charities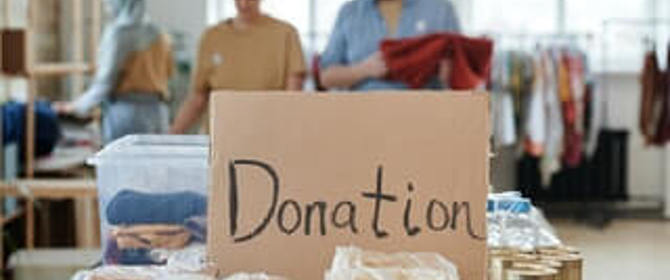 Here at Love Energy Savings, our mission is to ensure no one is overpaying for their gas and electricity.
We think it is particularly important to make sure that no charity or third sector association pays too much for their business energy.
Many charities are treated like small businesses in their commercial dealings, and some may be unaware that they are eligible for discounts or special rates on their energy bills.
At Love Energy Savings, we can help your charity find the best energy deals for your organisation and manage the switching process on your behalf to ensure you pay the right amount for the energy you use.
Reduce your charity's energy bills
Many charity organisations are overpaying for the energy they use. It is estimated in the UK that there are 200,000 non-for-profit organisations that are treated like small businesses rather than charities by their energy suppliers, and therefore pay full VAT for their energy when many are eligible to only pay 5%.
By comparing business energy suppliers with Love Energy Savings we can show you the cheapest tariffs available.
Some charitable and non-for-profit organisations, particularly churches, village halls and other community spaces, have limited administrative resources and may not realise that they are overpaying for the energy they use.
If it's been a few years since you renegotiated your energy deal, you may have been moved to a rollover contract which can incur rates 80% higher than a negotiated deal.
With Love Energy Savings, you can quickly compare the latest energy deals from suppliers including the big 6 and smaller independent energy providers.
When you switch with us, we will even be in touch with when your new contract is ending to ensure you can remain on the right tariff and never overpay for your gas and electricity.
Why choose Love Energy Savings for your charity's energy switch?
Over 300,000 completed switches
Our team of energy experts have completed over 300,000 business gas and electricity switches so far.
A managed switching process
We will manage the switch on your behalf, including getting you set up with your new energy supplier.
Stay up to date online
Our innovative 'Track My Switch' tool allows you to stay up to date with the progress of your switch online.
Rated excellent on Trustpilot
With over 10,000 reviews so far, we've been rated as excellent by our customers on Trustpilot.
Charity energy saving tips
The best way to start is to understand how much you spend on energy and who your energy supplier is.
If you have a smart meter you can get detailed information on your hourly or daily use. Otherwise, you can look at a recent bill.
Once you understand how much you are currently paying, it is sometimes helpful to set a target for how much you want to save and identify areas where savings can be made.
Every non-profit is unique and may have complex energy needs, so it is important you understand what you have and what you are currently using so you can understand where efficiencies can be made.
Small changes can make a big impact
If you run retail or catering spaces, most energy is used in lighting, heating and cooling.
Small changes can make a big impact how much energy you use. For example, switching to energy efficient lighting like LEDs, ensuring you have energy efficient appliances and changing protocols.
This can include turning off electronic equipment and lighting at night, turning heating down an hour before spaces close and ensuring properties are properly insulated.
In offices, electronic equipment like computers, printers and mobile devices use a lot of energy. Again, encouraging staff not to leave electronic devices on overnight and unplugging chargers and equipment when not in use can all make a big difference to your energy bills. These changes can also help to reduce the risk of electric fires.
By documenting the changes, there is an opportunity to demonstrate your green credentials and share with your supporters your commitment to efficiency and combatting climate change.
Switch your charity utilities in one place with Love Energy Savings
At Love Energy Savings, our goal is to ensure your charity or non-profit organisation has access to the very best prices across all your utility needs.
Want to make savings on lighting and electricity? Compare electricity prices to find out how much you could save.
Don't pay over the odds for your charity's gas bills. Find out how much you could save by comparing gas suppliers with Love Energy Savings.
Did you know you can also switch your water supplier? Find out how our expert water team can help you reduce your water bills.
Charity Sector FAQs
How long does it take to switch non-profit energy suppliers?

Charities should be prepared for their energy switch to take longer than the domestic energy switching process.

Although timescales can vary, an average energy switch will take around 4-6 weeks. This will not affect your supply.

Can I compare energy suppliers for more than one location?

If your non-profit has more than one location, you may be able to consolidate your bills with a multi-site energy deal.

This means your bills can be consolidated into one account, making it easier to keep track of your energy costs and usage across your stores and can also be the cheapest solution.

Our energy experts will be available to provide the advice you need on multi-site contracts to help you find the best deal for your charity.

Can I select a renewable energy supplier?

Yes. Many charities may wish to choose a renewable energy supplier. Love Energy Savings can provide you with details of tariffs available from renewable energy suppliers only if this is your requirement, simply inform us when you contact us.

What do I do if I think I am overpaying VAT for the energy that I use?

Check a recent energy bill. If your non-profit is paying 20% VAT, it is likely that you have been overcharged. Don't panic as it is possible to claim back money from the past few years, contact your energy supplier or go to the government website where you can access a VAT declaration form which will get you a refund.