Marks & Spencer Energy Reviews, News & Updates
In the mid-2000s, renowned UK retail brand Marks and Spencer realised how daunting the energy sector can be for consumers have duly come up with an easy to understand gas and electricity service. That's why in 2008, they launched M&S Energy to be a supplier to homes across the UK with the same quality guarantee that they have for their groceries and home products.
M&S Energy is partnered with renewables superstar Octopus Energy. Octopus has been supplying M&S customers with 100% green energy since 2018 when M&S ended its original partnership with SSE.
Loyal M&S customers even get vouchers to spend in-store as a reward for taking advantage of Marks and Spencer Energy. Domestic energy customers can also get rewards for signing up to paperless billing, for being 10% more energy-efficient and for staying with M&S year on year.
Ownership

M&S Energy is owned by the Marks and Spencer Group plc. A proportion of its profits go to Octopus Energy as the current supply partner for M&S Energy.

Location

The Marks and Spencer head office is based in London, UK. The address is listed as follows:

Marks and Spencer Group plc
Waterside House
35 North Wharf Road
London
W2 1NW

When you switch to M&S Energy through Love Energy Savings, one of our representatives will contact them directly to manage the entire switch for you.

M&S Energy Prices and Tariffs

M&S Energy prefers to keep things simple for its customers, which is why it only offers one tariff.

The M&S Energy tariff is a 12-month fixed-price contract for home energy users. Customers can get discounted rates if they sign up for dual fuel, too. Standing charges apply for both electricity and gas.

Supply Source

M&S Energy's supply is provided by Octopus Energy, whose fuel mix is declared as follows:

Renewables — 100%
Coal — 0%
Nuclear — 0%
Natural Gas — 0%
Other - 0%

You can learn more about the typical fuel mix you can expect from UK suppliers in our wholesale energy guide.

Financial Performance

Marks and Spencer Group Plc.'s most recent full accounts were filed in September 2019, made up to March 2019. Here are some of the key details:

| Metric | 2019 |
| --- | --- |
| Group revenue | £10.4bn |
| Group profit before tax | £84.6m |

For full details of M&S's financials, see their latest accounts here.

Cancellation Policy

When you switch to M&S Energy, you'll have 14 days to cancel if you decide it's not right for you. You can cancel via email, or if you switch to another supplier with Love Energy Savings, we can get in touch with M&S Energy on your behalf.

After the 14-day cooling-off period, you can cancel your supply with M&S Energy at any time provided you give at least 28 days' notice in writing and that you've made up any outstanding balance on your account.

Green Performance

Since 2018, M&S Energy has been able to supply 100% renewable energy thanks to its partnership with Octopus Energy. It ensures that every kWh an M&S customer uses is replaced by renewable energy that is added to the grid.

Though there isn't currently an M&S Energy Feed-in Tariff, you'll still receive payments when you switch to M&S if you're already on a Feed-in Tariff with your current supplier.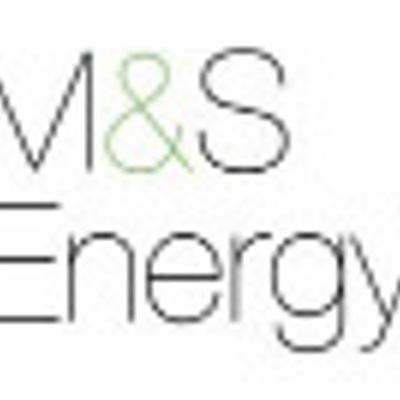 See how much you could save on your business energy in 60 seconds!
Understanding your M&S Energy Bill
Your online or paper bill will tell you:
The billing period (typically monthly)
What you owe and when it needs to be paid
Your estimated energy usage over the billing period
A detailed breakdown of your usage (on a dual-fuel tariff, you'll get a breakdown of both gas and electricity)
A comparison of this usage compared to last year
How to switch to M&S Energy
Love Energy Savings can handle switching your contract with M&S Energy whether that's from another supplier or from an old M&S Energy tariff. We'll get everything sorted for you by liaising with the M&S Energy team on your behalf.
Enter your details here to generate a quote for your home and then simply choose the tariff that's right for you.
See how much you could save on your business energy in 60 seconds!