Homepage

>

The 5 key areas of your business you need to invest in
The 5 key areas of your business you need to invest in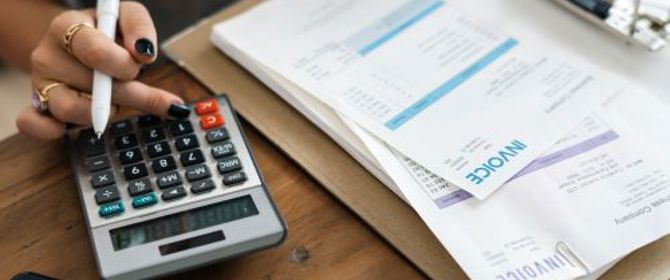 "You have to spend money to make money."
It's a phrase that has been bandied about by entrepreneurs for decades now, but here's the thing: business owners don't like spending money when they don't have to.
So, what is worth your investment? What contributions can you and your business make that will see big returns by the end of the year?
We spoke to some experts to get their advice on where you should be spending your hard-earned cash to see your business grow.
1. Your people
This is, without doubt, the most important item on the list.
Employees are the lifeblood of your business. As a company increases in size and influence, you need your employees to grow, not just in number but in their level of expertise.
But many employers are falling short in developing their staff. Research conducted in the past by Love Energy Savings revealed that almost half of 1,400 people surveyed said that they didn't believe their employer offered them enough opportunities to develop in their career.
There are several benefits of investing in employee development:
It boosts productivity
It helps bring more ideas into the business
It increases staff retention
Encouraging your employees to develop their skills and knowledge helps you to build loyalty and create promotable staff as your business grows. Meanwhile, you're able to save money through an engaged, empowered and developed workforce as they become more efficient and proficient.
And the cherry on the cake? You will likely see an increase in sales and output.
An easy way to ensure your staff feel developed is to offer an annual training budget. Employees can then source the workshops they're interested in, so you don't risk sending them to events they won't find beneficial.
2. Your equipment
Nothing costs more money than wasting time.
It's surprising that so many businesses are willing to settle for sub-standard equipment despite the fact that it could be costing them thousands of business hours every year.
If a device of any kind stops working, it's likely that your staff will stop working to get it up and running again. Keep an eye on where things seem to be breaking down the most. Speak to staff members to discover whether malfunctioning equipment is preventing them from working properly, and then consider upgrading them.
As the owner of a small business, Hayley Smith, Head of PR at Boxed Out PR, knows the difficulties of balancing finances with the need for new equipment. "Purchasing new technology or implementing a new tech infrastructure can be overwhelming for a small or home business, and you need to make purchasing decisions carefully and considerably. It can be difficult to understand what equipment your business needs to grow and thrive.
"Spend time and effort in identifying what your business needs and the level of technology required. Shop around for the best deals, and avoid purchasing second-hand or cheap tech, which will be more expensive in the long run."
Shopping around for the best price is never a bad idea, whether it's for your tech equipment or your energy. You can find out more about finding a cheaper deal on your business energy here.
3. Your marketing and online presence
If you want more customers, you need to expand your reach of influence.
But you'd be surprised how many SMEs neglect many areas of their marketing, dismissing them as too expensive to maintain or just a waste of time.
Though not all businesses can afford to place ads, online or otherwise, they can use social media to their advantage. These channels have become too big to ignore: Facebook has around 1.71 billion monthly active users; LinkedIn and Instagram have 500 million each; Twitter clocks 313 million, and Pinterest has 100 million.
Businesses who can wield social media effectively are better able to connect and interact with customers to form strong relationships, which leads to conversions.
Ali Golds, business coach at CreativeBizDev, gives her advice: "There's something like 5.5 million small businesses in the UK, so if you want to make sure your business stands out, develops and grows, you need to invest in marketing.
"There's a lot of competition for the same pound; you need to ensure that your business is going to be the one that the customer spends it with. If you're not out there promoting what you do and explaining how you can solve their problem, trust me - your competitor will."
4. Your office
Imagine spending 40 hours every week in an environment that you can't feel comfortable in.
You might have just stepped into your employee's shoes.
Cramped or run-down office spaces can have a significant impact on your mental state; it can change your mood and even your productivity. Consider changing up your office space to help your staff feel more positive about sitting at their desk five days a week. Add some new furniture. Renovate the break room. Encourage employees to decorate their desks with personal effects to remind them of home.
Phil Foster, Managing Director of Love Energy Savings, says that senior managers shouldn't underestimate the effect that an office makeover can bring. "We've always worked hard to create an environment that our employees feel happy in," he says, "because happy staff are motivated and productive. When we moved into our new offices a couple of years ago, we used bright and friendly colours, as well as murals selected by our staff to make the surroundings a little more personal.
"The way we see it, we're investing in our business' future; we're helping our employees to perform at their absolute very best."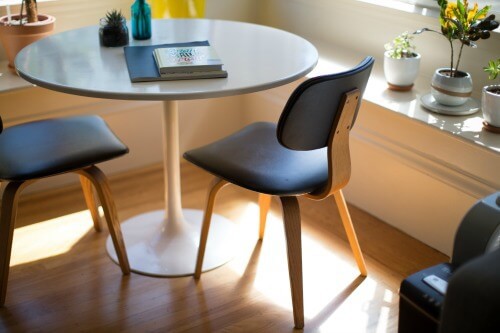 5. Your recruitment process
We've already touched on the importance of people within your business, but what about the new faces that you bring in? Hiring can be tricky for any company to get right, but in today's world, things have changed slightly.
For SMEs in particular, you shouldn't be focusing solely on the skills that new hires can bring to your business. Identifying a candidate's personality can help you understand how they'll fit into the culture of your company, and the potential impact they could have on other members of the team.
Nikolay Piriankov, CEO of Rare Pink, explains why having a hiring strategy is key for businesses of all shapes and size. "Investing into a recruitment policy and process, as a startup, is often challenging because we start out hiring friends and people we already know, with no strategy or understanding of the skills and experience that we need. A lack of strategy leads to two issues: having the wrong people on board and having no experience in how to replace them when you need to.
"Investing in recruitment starts with finding a people and HR mentor who can help you to overcome these growing pains and to develop a strategy for growth in team members."
What do you think? Are there any key investment areas you think we've missed? Let us know in the comments below.