Compare Gas & Electricity Tariffs
Get a comparison & start saving now!
Save an average of 40%
Compare energy tariffs in seconds!
Home Energy Tariffs Comparison
Find Out How Much You Could Save With Gas & Electricity Tariff Comparison
When you compare home or business gas and electricity, you will be provided with a range of tariff options to choose from.
Your energy tariff is simply how your supplier charges you for the gas and electricity you use. With so many tariffs to choose from, it can be difficult to know which one will best suit your needs.
In this guide, Love Energy Savings explains the types of energy tariffs available to help you find the right gas and electricity deal for you.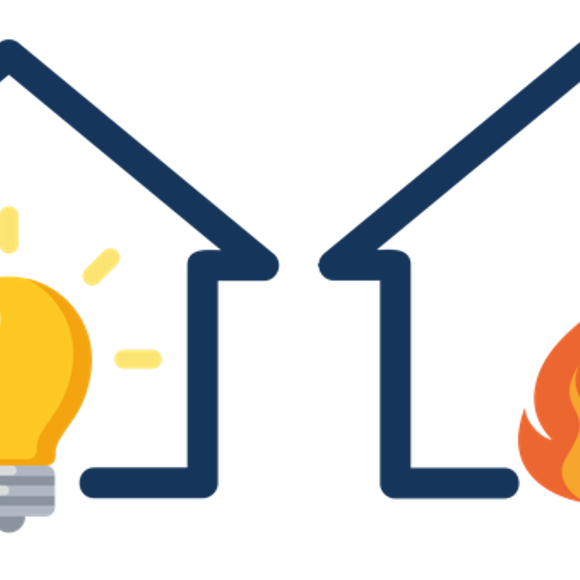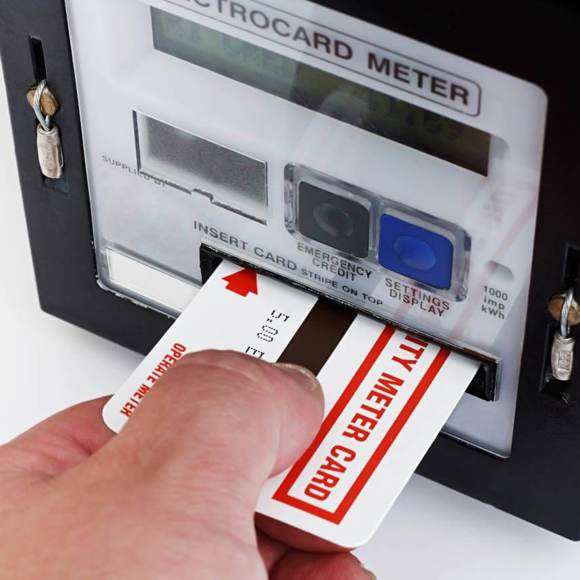 Why it's important to compare energy tariffs
As your energy tariff determines how your supplier will charge you for the energy you use, switching to a tariff that suits your needs can help you save money in the long run.
If it's been a few years since you have compared energy tariffs, you're likely to be on your supplier's default tariff. This can leave you overpaying for the gas and electricity you use.
By comparing energy suppliers, you can find a cheaper gas and electricity deal on terms that fit your requirements.
What are the energy tariff types?
The most common energy tariff types are:
Fixed Price
Variable Rate
Dual Fuel
Prepayment
Economy 7 & 10
No Standing Charge
Green Energy
Choosing the right energy tariff can depend on how you want to pay for your energy, how you use energy and the type of meter your property supports.
Types of Energy Tariffs
Fixed Price Energy Tariffs

With fixed price energy tariffs (or fixed rate tariffs), the cost of your energy will remain the same throughout your contract – usually between 12 months and 3 years.

Benefits of a fixed rate energy tariff

Your payments will not change (depending on your usage)
Your bills will be predictable
Cheap deals are often available
Your bills will not be impacted by energy market price fluctuations
If you find a tariff you like, you can usually fix your rates for up to 3 years

Considerations

You should bear in mind that although your unit rate is fixed, this doesn't mean your bills will remain the same each month. The monthly cost of your energy bills will still be dependent on how much gas and electricity you use.

As the rate you pay per unit of gas and electricity is locked for the length of your contract, you will be protected from any price rises. However, if the price of energy falls you won't benefit from a cut in your unit rate costs.

You should also make a note of your contract's end date, as failing to switch suppliers or negotiate a new deal could cause you to be placed on a standard variable tariff with more expensive rates.

Who is a fixed rate tariff best suited to?

Fixed-rate tariffs are best suited to households and businesses that have a reasonably consistent rate of energy use and where it is preferred to have a set payment each month. As these tariffs are fixed for a certain period, you should ensure that you are comfortable with entering a contract for the assigned term.

Variable Rate Tariffs

If you choose a variable rate tariff, your unit rate can rise and fall throughout your contract. This will impact your monthly payments and you could therefore end up paying different unit rates each month.

Benefits of a variable rate energy tariff

You could benefit from lower rates if market prices reduce
No exit fees - you are free to switch suppliers or tariffs as you please

Considerations

The unit rate you pay will be dependent on the energy markets. This means that if the price of energy falls, you will also benefit from a reduction in your unit rate. However, any increases in the price of energy will also see your energy bills increase.

If you're comfortable with the prospect of your energy unit costs changing throughout your contract, a variable tariff can be a good option. However, if it's important to budget for your energy costs, a fixed price tariff can offer you more security.

Variable tariffs often require 30 days' notice if you want to end the tariff and get a new deal.

Who is a variable rate tariff best suited to?

A variable rate tariff can be suitable for you if you are comfortable with the risk of market price fluctuations impacting your energy bills.

 

Dual Fuel Energy Tariffs

A dual fuel tariff simply allows you to switch both your gas and electricity to the same supplier. This can make managing your energy bills easier as you don't have to deal with two separate accounts or companies.

Benefits of dual fuel energy tariffs

Dual fuel discounts - Some suppliers will offer a discount to customers switching to a dual fuel tariff
Makes managing your gas and electricity accounts easier

Considerations

When comparing energy prices for this type of tariff, you should look out for suppliers that offer dual fuel discounts. Don't be afraid to ask if the discounts aren't highlighted.

Additionally, rectifying issues (with meters, usage, or billing) can be easier when you're on a dual fuel tariff as you will only have to deal with one energy supplier.

Who is a dual fuel tariff best suited to?

Dual fuel tariffs are best suited to occupants who prefer to have all their energy deals in one place for added convenience.

 

Prepayment Energy Tariffs

With a prepayment energy tariff, your gas and electricity will operate on a 'pay as you go' system.

You will top up your prepayment meter using tokens or a 'key'. The most common way to do this has been to take the token, key or smartcard to a newsagent to be topped up. In recent years, more suppliers have introduced top-ups online via a website or app.

Benefits of a prepayment energy tariff

You can control how much you spend on energy
For landlords, this tariff can help to ensure that tenants keep up with their bills
Deals are becoming more competitive

Considerations

Prepayment tariffs are often a more expensive option than monthly billing and will require more monitoring to ensure you remain in credit. If you run out of credit, your electricity supply may be cut off; although some homes have access to emergency credit.

Also, there tend to be fewer tariffs available for prepayment meters, so you may not have access to the best deals.

Who is a prepayment tariff best suited to?

Prepayment meter tariffs are best suited to those who want to have more control over what they spend on their energy. Although, it can be said that a more effective way of doing this is to get a new fixed rate tariff with cheaper rates, then getting a smart meter installed to monitor energy usage.

 

Economy 7 & Economy 10 Energy Tariffs

Sometimes referred to as time of use tariffs, Economy 7 and Economy 10 plans offer cheaper energy during certain hours of the day.

An Economy 7 energy tariff offers a lower unit rate for electricity seven hours each night. The exact off-peak times will vary depending on your supplier but might be 11 pm to 6 am or 12 midnight to 7 am.

As the name suggests, an Economy 10 tariff offers a lower unit rate for 10 hours over a day. These off-peak hours are often split into three blocks in the afternoon, evening and overnight. Economy 10 tariffs are not as common as Economy 7 tariffs and are not offered by all suppliers.

Benefits of Economy 7 & Economy 10 tariffs

You can make the most of cheaper energy rates at certain times of the day. For example, storage heaters can use energy during the night to provide heat in the day.
These can be the best options if most of your electricity use takes place during the night.

Considerations

If you use most of your electricity during off-peak hours, a time of use tariff could help you reduce your energy bills. However, you should bear in mind that the electricity you use during peak hours will likely be charged at a higher rate than other tariffs.

Who is an Economy 7 & Economy 10 tariff best suited to?

As previously mentioned, Economy 7 and Economy 10 meters can be effective in homes that have storage heaters. For businesses, they can be useful for establishments such as nightclubs and bars where energy is primarily used during the night.

 

Green Energy Tariffs

When you switch to a green energy tariff, your supplier will promise to match all or some of your energy usage with energy generated from renewable sources.

This renewable energy is fed back into the National Grid, so as more people switch to green energy tariffs, a higher percentage of the national supply will be from renewable sources.

Benefits of green energy tariffs

Can help to reduce your carbon footprint
Provides a way for you to do your bit for the environment
Can be a positive selling point for businesses

Considerations

Green energy tariffs have built a reputation for being expensive, however this is not always the case. Following a drop in the cost of producing renewable energy, green tariffs are now some of the most affordable options on the market.

Who is a green energy tariff best suited to?

Green energy tariffs are suitable for everyone, especially those who are environmentally conscious and want to help combat climate change.

 
 Comparing Energy Tariffs - What To Consider
With so many options now available, it's important to consider how you use your gas and electricity and how you would prefer to pay for the energy you use.
Your Needs
You should have an idea of your levels of energy consumption and be able to find a breakdown of this on a recent bill. You can ensure that the energy deals that are highlighted in your comparisons are suitable for your needs.
Your budget
Naturally, you'll want to select the cheapest energy deal available, but you'll need to decide whether you want to choose a tariff on the basis of its unit rate, standing charge, or eco-friendliness.
Your ideal payment method
You should also consider how you'd like to pay for your energy.
Find the best energy tariff for you
Love Energy Savings can provide you with the help and advice you need to select the best tariff.
You can quickly compare energy suppliers using our free comparison tool and get access to a wide range of offers from both leading and independent suppliers.
Once you've considered your tariff options, switching to the best gas and electricity tariff with Love Energy Savings couldn't be easier.
All we need from you is a few details about your property and you can view the latest gas and electricity prices online.
To start your switch today, simply complete our quick online energy comparison calculator.
Home Energy Tariffs FAQs
How can I find the best tariff for my home or business?

The best way of finding a suitable energy tariff for your home or business is by comparing energy prices.

Doing this by yourself can be time consuming and confusing, however our free comparison tool is designed to do all the hard work for you. Simply provide your postcode, contact information and a few details about your home/business and current supplier, then within just a few moments, we'll provide you with a list of suitable energy deals to choose from.

Alternatively, if you'd prefer to discuss your needs with an expert, give us a call on 0800 9888 375.

How long does the switching process take?

Switching suppliers can take between four and six weeks to complete; the average time for domestic customers is 21 days.

To prevent any delays, you should provide your new supplier with all the information they need to conduct the switch, such as your address and information about your previous tariff. You should also aim to ensure that you have settled any balances with your old supplier.

Will switching suppliers affect my energy supply?

No, your energy supplier will not be affected when you switch suppliers. Energy is delivered to your property in the same way regardless of who your supplier is. 

Will I have to pay a fee for switching?

No, there is no charge for switching suppliers unless you switch before your current contract's end date.

Doing this could cause you to be charged an early exit fee by your supplier. You should aim to switch during your contract renewal window to avoid these early exit costs unless you find a new deal that is significantly better than your current tariff.

What happens if I don't switch when my contract ends?

If you fail to switch when your energy contract ends, your supplier will most likely place you on a standard tariff which will probably have very expensive rates. When you're on a standard energy tariff, you usually end up overpaying for your energy so it's always best to switch as soon as you can to avoid this.

What are the benefits of switching?

If you fail to switch when your energy contract ends, your supplier will most likely place you on a standard tariff which will probably have very expensive rates. When you're on a standard energy tariff, you usually end up overpaying for your energy so it's always best to switch as soon as you can to avoid this.

How much could I save?

The amount you could save will depend on your usage and your tariff. However, it's safe to say that if you haven't switched energy providers for a while, you could save significantly by switching to a better deal.

Try our quick and easy comparison tool today to find out how much you could save.

How do I find out who my current supplier is?

You can find out who supplies your energy by checking a recent energy bill. If you've recently moved home, you could contact your estate agent or the previous owner. If you still have no luck, contact your regional Distribution Network Operator (DNO).

It's worth noting that every region in the UK has an incumbent supplier who is the default supplier for gas or electricity for that region.

Your energy may therefore be supplied by your region's incumbent gas or electricity supplier.