Homepage

>

How long does it take to switch energy supplier?
How long does it take to switch energy supplier?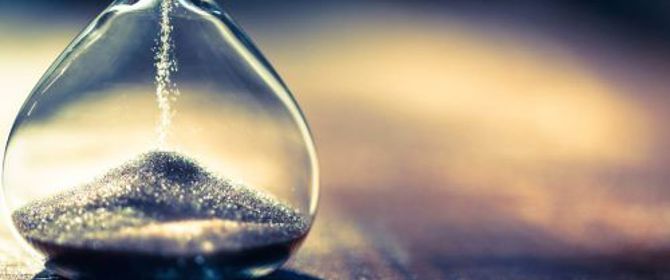 Energy companies aim to complete the domestic switching process within a certain time period. The majority of UK energy companies are signed up to the Energy Switch Guarantee, meaning that it will not take longer than 21 days.
The switch guarantee allows customers to switch their supplier in a simple, fast and safe way, making sure that suppliers signed up adhere to a certain set of standards.
Here are a few popular energy suppliers signed up to the energy switch guarentee. 
Many more suppliers have signed up. Get in touch with your supplier for more information.  
Switching business energy supplier
Switching to a new commercial energy supplier usually takes a few weeks if there are no complications. It's important to understand how your business uses energy to ensure you're getting the best deal. Once you enter a business energy contract, you're locked in for the duration with no cooling-off period, so it is important you're on the right tariff.
If you run a business, even from your own home, you may be eligible for a commercial energy contract.
How does switching energy supplier work?
If you complete a home energy switch or business energy switch with Love Energy Savings, we will provide you with all the available tariffs in your area and will be on hand to provide you with advice to choose the best service for your circumstances.
If you use Love Energy Savings to switch energy supplier, we will contact you if subsequently, a better deal becomes available (which they often do). We have a handy guide for those wondering if there is a good time to switch energy provider which explains this in more detail.
A lot of households and businesses just want the cheapest deal possible, but others like to consider other tariffs offering renewable energy, contracts without exit fees or a company with a good customer service record. The Love Energy Savings comparison tool will help you navigate select from a range of quality suppliers, ensuring you always get what you're looking for.
Once you have identified a new energy supplier, you will need to have available your address, current energy supplier and tariff to complete the switching process.
If you are switching your home energy, you have a 14-day cooling-off period where you can cancel if you change your mind after confirmation.
Once we have your confirmation, you just need to wait for your new supplier to write and confirm your new contract. Your old supplier will also contact you to send you a final bill.
You will need to take a meter reading to confirm your final meter reading with your current supplier and inform your new supplier.
How is business energy different from domestic?
For business energy, we work with you to ensure that you're entering a contract that is the right fit for your business, ensuring you're getting the best deal without all the hassle of negotiation.
This is important because there is no-cooling off period for business energy contracts. The further complication is that commercial energy deals are single fuel only, so you will need to run separate quotes for both gas and electricity.
Love Energy Savings takes care of the whole switching process on your behalf. We'll work with you to ensure you're getting the best deal from our panel of handpicked suppliers.
Why do business energy switches take longer?
Domestic energy suppliers typically wait until the 14-day 'cooling-off' period has passed to start the switch, and this can also sometimes affect how quickly it takes to switch your energy supplier.
The switching process can be delayed if you have any outstanding debts with your current supplier or if the information provided to your supplier is disputed or incorrect, such as your meter reading.
Costs for switching supplier
Love Energy Savings will not charge you for moving energy supplier, we facilitate the switching service, completely free of charge. However, if you're still in contract with your current energy supplier, you may be subject to an 'exit fee'. The amount varies depending on the supplier, but it is usually around £30 per fuel.
To check if this applies to you, check a recent electricity bill or contact your energy supplier directly.