| Energy Talk
What is the workplace charging scheme?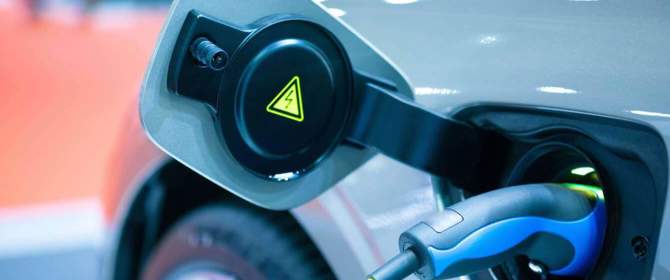 The Workplace Charging Scheme (WCS) is a great way for businesses to get support for the up-front costs involved in installing electric vehicle charging points through a Government voucher-based system.
The scheme was set up by the Office for Low Emission Vehicles (OLEV), a Government funded department charged with responsibility for encouraging the transition to electric vehicles.
At Love Energy Savings, we get frequent requests for information about Electric Vehicles (EV) and EV charging points, as this is understandably an area of growing interest among the business community as they build towards reducing their carbon footprint and adapt to growing technologies.


What businesses are eligible for the Electric Vehicle Scheme?
The Workplace Charging Scheme is available for any business, charity or local or public authority operating in the UK, aside from the crown dependencies of the Channel Islands and the Isle of Man. To be eligible, you must have dedicated off-street parking for staff or fleet use available. You qualify as a public authority if you are a government department or one of their agencies, the Armed Forces, a local government agency, the NHS or emergency services. To check if you are eligible, please contact the DVLA at [email protected].
The Plug-In Car Grant is available to anyone making a purchase of a new electric vehicle. Your car dealer will be able to advise you and will complete the paperwork necessary to benefit from the discount.


What vehicles are covered
For the Plug-In Car Grant a range of vehicles are covered:
Cars
Motorcycles
Mopeds
Vans
Taxis
Large vans and trucks
However, note that not all low-emission vehicles will qualify for a grant. Only vehicles that have been approved by the government will qualify, a pre-approved list of eligible electric vehicles is available.
How to claim
To apply for the Workplace Charging Scheme, eligible organisations must first complete the application form for the scheme. If successful, you will be given a voucher that can be used as a discount with any of the OLEV-authorised installers. Vouchers are valid for six months from the time of issue, the discount is claimed directly by the installer to the government.
The Plug-In Car Grant requires less paperwork, the discount of up to £3,000 is deducted by the car dealership, and they will handle the relevant paperwork on your behalf.


How much are electric vehicle charging points?
To buy a commercial charging point for your business, prices start at around £1,000 (including VAT) assuming you apply for a grant from the government's Office for Low Emission Vehicles which would cover £350 of the installation cost of each charging point (up to a maximum of 40 chargers).
What does the future of electric vehicles look like?
There is a sea change coming in transportation. All of the major car manufacturers now offer an EV range, and that is no surprise. The UK government has set ambitious climate change targets which include banning the sale of petrol and diesel cars in the UK by 2035. At the time of writing, there is a consultation ongoing which may see that ban brought forward to as early as 2030.
The government is currently overseeing a range of investment in a nationwide EV charging network and has made available grants and schemes to encourage the sale of electric vehicles.
How can my business future proof with these changes?
Businesses must be aware of the changes in the sale of fossil fuel cars because it is going to have a dramatic impact in the way that goods are transported, how businesses conduct their operations and employees travel.
Inevitably, investment is going to be required to comply with the new normal, while this can be off-putting for many businesses, particularly SMEs, it also presents opportunities.
Deciding to invest early – in EV charging points, for example – can profit your business in both the short and the long term. By investing in EV charging points, you reduce your reliance on diesel and gas power and vastly reduce the amount you pay for transportation and delivery costs for your fleet. Also, some businesses may choose to make their EV charging points available to their staff or the broader public, and this can be profitable for companies.