| Money Saving
How Often Can You Switch Energy Supplier?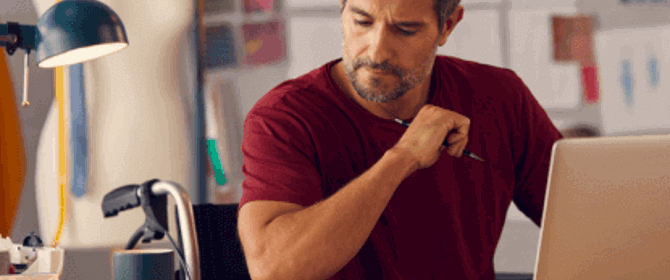 Switching your energy has become a great way to save money on your monthly household bills. Many households are scared to switch suppliers due to early exit fees.
Households can switch energy suppliers as often as every 28 days.
Many fixed-price energy tariffs include an exit fee. So households should be wary of switching too frequently. Suppliers usually charge an exit fee of around £30 per fuel.
Switching to a cheaper energy supplier could be beneficial savings offset the exit fees.
Love Energy Savings offers free and impartial advice on domestic energy contracts. We provide instant quotes to help you decide whether switching energy suppliers is the right choice.


How Do I Switch Energy Suppliers?
Legislation from Ofgem and the Energy Switch Guarantee has made it simple to switch energy. After selecting your new supplier from the Love Energy Savings comparison engine, you can begin your switch. If you are using the comparison engine, you do not need to inform your old supplier. We will handle your switch and your new supplier will be in touch.
Before selecting your new supplier, you may want to consider:
Value for money
Tariff terms and conditions
Customer satisfaction scores
It can be difficult to find the right deal. There are over 50 energy suppliers operating in the UK. Love Energy Savings provides online energy price comparison to take care of the admin.
What Is The Energy Switch Guarantee?
Most UK energy suppliers have signed up for the Energy Switch Guarantee.  This commits them to the following:
A reliable and hassle-free domestic energy switch within 21 days.
A 14-day "cooling off" period. This means you change your mind about switching.
Issue a final bill to customers within six weeks.
Issue a credit refund to customers within 14 days.
They are regularly assessed for their compliance with these standards.
Will Switching Energy Suppliers Save Me Money?
Love Energy Savings customers save £177.88 a year on average. But many save much more.
When Is The Best Time To Switch Energy Suppliers?
This depends a little on individual circumstances. If you have not switched energy suppliers in the last six months, it is likely you will save money. We will be in touch if a better deal comes along if you have switched with us. This ensures you are never paying more than you should.
If you're on a fixed-price energy tariff, make note of your contract end date. The energy supplier will roll you onto expensive out-of-contract rates if you do not switch in time. You can start the switching process within the final 49 days of your contract. This avoids all early exit fees.
Be aware that energy prices rise before colder months. August and September are great times to consider switching your energy supplier.
How Long Does Switching Energy Suppliers Take? 
Energy Switch Guarantee ensures energy suppliers complete your switch as quickly as possible. It should take no longer than 21 days. You have 14 days after this period to cancel if you wish to do so.


Are There Any Penalties For Switching Energy Suppliers? 
Many customers want to know when they can switch without paying a penalty. There is often a £30 exit fee per fuel if you are on a fixed-price tariff. Check your energy contract to check if you are liable for an exit fee.
If you are unsure, contact our team, and we can advise you.


Can I Switch Energy Suppliers If I Owe Money? 
If you have been in debt for less than 28 days, you can switch energy suppliers. You will receive a final bill from your current energy supplier asking you to repay any outstanding balance.
If you have been in debt longer than 28 days, you will not be able to switch until the remaining balance has been paid.
You can switch if you are on a prepayment meter if your debt is less than £500. The debt will transfer to your new supplier.
If you are having issues switching or need support, you can contact Citizens Advice.