| Money Saving
How To Get A Refund From Your Energy Supplier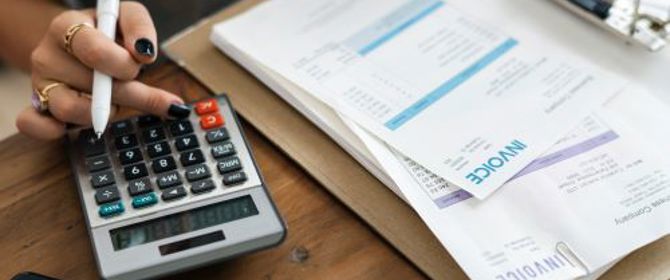 When you hear the word rebate, you might have mixed feelings. While being eligible for a refund, money that has been overpaid sounds great - many fear the process of actually receiving your money back will be troublesome and drawn out.
British households are owed £1.5 billion in energy refunds from their suppliers. Unfortunately, some companies adopt a 'don't ask, don't get' policy, meaning that it's imperative that you understand if you are owed and what amount so you can claim an energy refund or put your credit towards future bills.
Our guides are helping thousands of domestic and business energy customers find the best deals and make great savings on their gas and electricity bills.
My Supplier Says I am Owed a Refund: Why Have I Paid Too Much?
Suppliers work out how much you pay by direct debit by looking over your previous energy expenditure. Usually, these estimates are accurate. However, they can be very wrong, particularly if your usage is well below the average. This can result in your direct debit payments being higher (or lower in some instances) than they should be.
You can keep your payments as accurate as possible by regularly updating your supplier with meter readings.
By letting your supplier know of any changes, they can alter your direct debits accordingly, reducing the risk that you will overpay and need to claim an energy refund.
Is it Simple to Receive a Refund?
Thankfully, it is much easier than it used to be.
If you have encountered problems claiming an energy refund from your supplier, then legislation from energy regulators Ofgem could help.
Ofgem has introduced regulations which force suppliers to refund any money owed to a customer who has made a request. However, there are exceptions - if you're in arrears then the supplier may withhold the money until the balance is settled.
How Do I Know If I'm Due An Electricity Rebate?
The easiest way is to check your online account or have a look at your latest statement.
If you are still not sure if you are owed an electricity refund there are some things you can do to find out if you've overpaid. Don't panic too much, energy suppliers will usually let you know if you are in credit and most of the Big Six energy providers will automatically refund you.
Do You Still Have Your Old Paperwork?
Your old bills are handy to check if you are owed anything. They'll have the account information required for you to call the supplier and claim whatever you're owed.
If You Have Lost Your Paperwork, Call The Supplier Anyway!
As long as you know what supplier you are with (or past supplier if you're claiming old energy supplier refunds) and can provide your name, address and payment information then you will be able to receive an energy refund.
Contacting Your Supplier for an Energy Refund
As with any contractual enquiry, make sure you have all your appropriate details before contacting to save time. Try to have your bank details, account information and your latest meter reading (if you don't have a smart meter) so the provider can update your account.
Requesting an energy refund is usually as easy as making a quick phone call to your supplier (you may also be able to do this online depending on the supplier).
Should I Claim A Refund Or Keep It As Credit?
Good question.
If you are contacted about a refund and intend to stay with the supplier in many cases it may be worth not claiming a refund. Counterintuitive? Not for everyone. Because your expenditure is worked out over the course of a year, your estimated bills assume you use less energy in the warmer months. Rather than claiming a refund after summer, when your bills are lower, you may prefer to let your credit pay for your higher bills during winter.
Love Energy Savings are experts in the energy market – compare energy prices and let us find your perfect supplier.
We have an extensive list of both business and domestic energy suppliers to allow you to compare quotes and get the best deal.