Avro Energy reviews, prices and tariffs
Avro Energy entered the market in December 2015 with an aim to provide a simple energy alternative to UK households.
In 2012, the founding members of Avro Energy found that people were often frustrated by overcomplicated energy tariffs and jargon that made understanding your energy bills and consumption levels a challenge.
With one goal — to rectify these problems for their customers — their different approach is simplistic supply. They aren't ones for flashy marketing campaigns; instead, they choose to focus their efforts to keep pricing down for their customers.
Avro Energy likes to keep things simple. They focus on reducing energy prices for their customers, reflected in their 2019 uSwitch Award.
Avro Energy took the accolade of uSwitch Award for Value for Money in 2019.
Avro Energy prices and tariffs

Business Tariffs

Avro Energy currently does not offer any business tariffs — their tariffs are domestic only.

Residential Tariffs

Avro Energy is true to its word providing a simplistic offering when it comes to their energy tariffs. They offer a fixed tariff and a variable tariff to new customers.

Simple & Superior – Avro Energy's Fixed rate tariff allows you to will pay the same price for your energy for the duration of your fixed period, usually 12 months payable by direct debit.
Simple Energy – A tariff that allows your energy rates to go up and down in line with market prices. You can take advantage of drops in pricing on this tariff but you will also see your prices rise should market prices increase.

If you're interested in switching to an Avro Energy tariff, Love Energy Savings can help you find the best deals available.

You can compare Avro Energy prices against a large selection of energy suppliers to ensure you can switch to an energy tariff that works for you.

To compare the latest Avro Energy deals, all you need to do is enter your address and contact details into our innovative energy comparison engine.

You will then receive a list of tariff options allowing you to compare the latest gas and electricity prices in just 60 seconds. To help find the right gas and electricity provider, you can even compare supplier review ratings on our energy suppler table.

If you've found an Avro Energy tariff that you are happy to switch to, you can complete the entire process with Love Energy Savings. During your switch, there will be no interruption to your supply as all suppliers use the same supply network.

Ownership

Avro Energy's address is listed as:

Avro Energy Limited

Eliot Park Innovation Centre

Barling Way

Nuneaton

Warwickshire

CV10 7RH

If you choose to switch through Love Energy Savings, one of our representatives will contact Avro's team on your behalf, saving you the hassle of back and forth communications. That way, you get the energy tariff you want with minimal fuss.

Supply Source & Green Performance

Avro Energy hasn't published any data on their fuel mix at the time of checking.

With no steer on their green credentials from Avro Energy themselves, we cannot determine whether their energy is from renewable sources or not.

Financial Performance

The most recent information on Avro Energy's financial performance is from the End of Year 2017. It does not, however, show their revenue or profit figures.

Cancellation policy

You can cancel your energy switch to Avro Energy within their 14-day 'cooling-off period'. This period commences the day you complete your switch. Should you be dissatisfied with your new service within this time, you can migrate back to your previous supplier for no additional charge.

 If you're an existing customer, their tariffs do no have any exit or cancellation fees at the time of checking.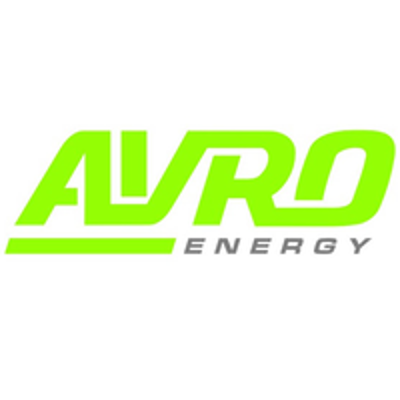 See how much you could save on your business energy in 60 seconds!
Understanding your Avro Energy bill 
With Avro you are able to check your statements, both current and previous via your online MyArvo account, where you can also submit meter readings.
How to switch to Avro Energy
Love Energy Savings can handle switching your contract with Avro Energy whether that's from another supplier or from an old Avro tariff. We'll get everything sorted for you by liaising with the Avro Energy team on your behalf.
Enter your details here to generate a quote for your home and then simply choose the tariff that's right for you.
See how much you could save on your business energy in 60 seconds!