Engie reviews, prices and tariffs
French company Engie is a global player when it comes to energy, employing 17,000 people in the UK and 160,000 globally. Previously, "GDF Suez", they became Engie in 2015 with a focus on three key activities; production & supply of energy, services and regeneration.
Interestingly the company can trace its origins back to 1858 when they traded as the Universal Suez Canal Company, constructing the Suez Canal. In 2005, it floated on the stock market before its merger in 2009 made it the world's largest independent generator of power.
In January 2020, it was reported that Engie was making a strategic exit from the domestic UK energy market with Octopus energy to acquire 70,000 households from the deal. The company wants to focus its efforts on working with businesses and local authorities.
See how much you could save on your business energy in 60 seconds!
Understanding your
Engie bill
Your online or paper bill from Engie will tell you:
The billing period (typically monthly)
What you owe and when it needs to be paid
Your estimated energy usage over the billing period
A detailed breakdown of your usage
A breakdown of how the price has been calculated for transparency
Your current account balance
The amount you're in credit (CR) or debit (DR)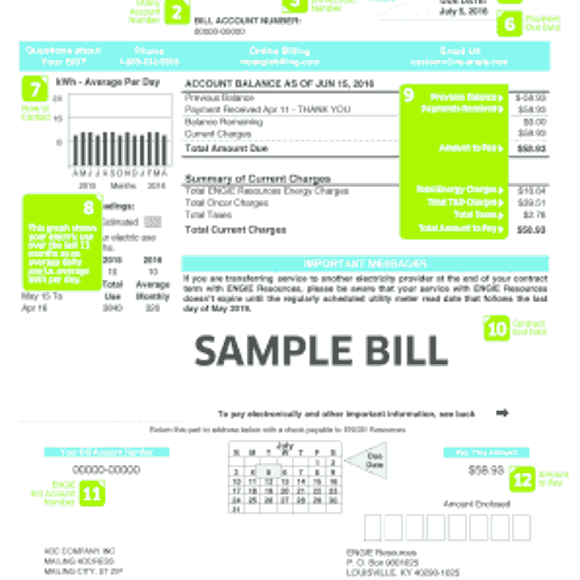 How to switch to Engie
Love Energy Savings can handle a switch to Engie for you. We'll get everything sorted for you by liaising with your current provider and the Green Star Energy team.
Enter your details here to generate a quote for your business and then simply decide if it's the right supplier for you.
See how much you could save on your business energy in 60 seconds!