Octopus Energy Reviews
Entering the market in 2016 with a new take on supplying energy, tech-savvy Octopus Energy aimed to shake things up in the energy market, delivering for their customers whilst helping to save the planet too. They now supply over 1.2 million homes across the UK.
But it's not just their commitment to the planet that makes people love them, they are also highly recommended by their customers receiving fantastic reviews plus the coveted 'Recommended Provider' title awarded to them by Which? - the only energy supplier to earn this. 
All of the Octopus Energy tariffs use 100% green electricity and full carbon offset for gas, but if you're worried it will cost more, fear not, the cost of doing your bit for the environment is no more than what you'd pay on a non eco-friendly gas and electricity tariff with another supplier.
Ownership

A private company founded by Greg Jackson, Octopus Energy is a subsidiary of Octopus Capital Limited founded in 2015. Gaining momentum through a series of hugely beneficial acquisitions and deals, their customer base has grown rapidly.

More recently they have secured a partnership with Amazon's Alexa to further strengthen their proposition, utilising the virtual assistant as part of their energy optimisation tariff.

Location

The headquarters of Octopus Energy is in Soho, London, England. Their trading office address is: 

1 Upper James Street, Soho,

London

W1F 9DE

Their registered office is:

20-24 Broadwick Street

London

W1F 8HT

If you choose to switch through Love Energy Savings, one of our representatives will contact the Octopus Energy team on your behalf, saving you the hassle of back and forth communications. That way, you get the energy tariff you want with minimal fuss.

Prices and Tariffs

Business Tariffs

Octopus Energy for Business offers a simple and transparent pricing structure that helps to simplify business energy billing. Choose from either:

Octopus Fixed - A fixed 12 or 24-month tariff that safeguards your business against price rises for the duration of your contract
Flexible Octopus

 - A flexible contract with no fixed term and zero exit fees that will flex in line with the market

Accounts are managed digitally and uses app-driven technology to give you greater visibility of your energy usage. Switching is easy, Octopus Energy for Business allows you to lock in a deal 6 months before your current contract comes to an end allowing you more reactive to deals on rates. This easy to manage approach can be a great option for small businesses.

Domestic Tariffs

Octopus Energy for domestic customers offers a range of tariffs including fixed, dual fuel, variable and green tariffs to suit your needs.

Standard tariffs

Octopusfixed - Fix your prices for 12 months with a guaranteed energy rate payable on a monthly direct debit.
flexibleOctopus

 - Great value pricing that can rise and fall in line with wholesale prices, payable on a monthly direct debit.

supergreenOctopus - Your home is fully carbon neutral on this tariff that is fixed for 12 months. Offering dual fuel only and payable on a monthly Direct Debit.

Innovative Tariffs

Harnessing innovation, Octopus Energy has a range of tariffs that allow customers to make additional savings by using smart technologies.

Agile Octopus - This tariff allows you to save money by moving your usage outside of peak hours and getting half-hourly energy prices that are tied to wholesale prices. When more power is generated than is required across the UK, prices can drop below zero. You are then alerted via text when these 'price plunges' happen so you can take full advantage of negative price events.
Octopus Tracker

 - Enjoy total visibility over your energy usage so you can see where you energy costs are coming from allowing you optimise your usage based on daily wholesale pricing.

Octopus Go

 - Low night time pricing lets you charge your electric vehicle using renewable energy when prices are at a low price.

Supply Source

Octopus Energy is focussed on providing sustainable energy delivered from renewable energy sources to help achieve a low carbon future. A huge portion of their energy is from renewable sources firmly securing their green credentials. 

Octopus Investments, the main shareholder in Octopus Energy,  has made the UK's largest investment in solar farms with added interests in many other forms of renewable energy sources.

Coal - 6%
Natural Gas - 18%
Nuclear - 5%
Renewable - 69%
Other - 2%

Compare these statistics to the typical fuel mix from UK suppliers in our wholesale energy guide.

Financial Performance

The latest financial information for Octopus Energy Limited is from April 2018 and is as follows:

| Metric | Total | Year on Year Change |
| --- | --- | --- |
| Revenue | £129.2m | +367% |
| Adjusted operating profit/(loss) | (£5.4m) | +19% |
| Adjusted earnings | (£5.9m) | -9% |
| Net debt | £12.6m | +2% |

View the full financials for Octopus Energy here.

Octopus Energy is set to triple its revenue of £320m achieved in the calendar year to December 2018, aiming to surpass £1bn in 2019.

Awards

Despite being a relative newcomer, Octopus Energy has received multiple awards and earn some of the most prestigious titles in the industry. Heavily focused on providing a transparent and uncomplicated service, this green energy advocate lists these awards as some of their most notable:

Which? Consumer organisations - "Recommended Provider" (2018, 2019) 
USwitch - "Supplier of the Year" with 96% customer satisfaction (2018)
The Energy Awards - "Supplier of the Year" (2017, 2019)
The Energy Awards - "Innovation of the Year: Processes" (2019)

Cancellation Policy

As a domestic customer, you can cancel with Octopus Energy at any time by calling its cancellations team, they'll continue to supply your energy until your new supplier takes over. 

If you owe or are owed any money, you will be notified by email. It's worth taking a look at your account to ensure you have the funds to clear off any balances you may have accrued.

Green Performance

Green energy is the bread and butter of Octopus Energy. Their drive is to be the change that steers the market, helping to transition the UK's energy to a carbon-neutral future. Their forward-thinking approach sees them working with reforestation projects, becoming the UK's largest investor in solar power and investing heavily in exploring innovative alternatives to powering your home.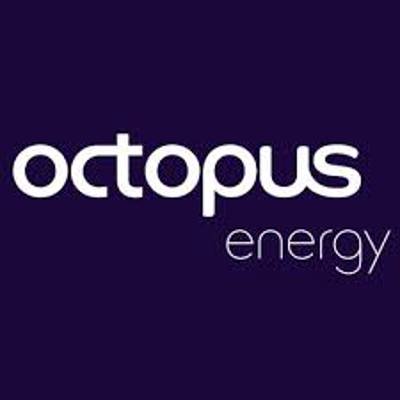 See how much you could save on your business energy in 60 seconds!
Understanding your Octopus Energy bill
Octopus doesn't bill monthly unlike other energy suppliers. Instead, they send you a new statement when you submit a meter reading. Octopus sends out helpful reminders to submit these on time so everyone is on the same page. It helps you to stay firmly on track with your bills, without building up credit or debit balances.
Better still, each meter reading submitted lets you spin the wheel of fortune in their game for a chance to win a £512 credit applied to your account.
How to switch to Octopus Energy
Love Energy Savings can handle a switch to Octopus Energy for you, whether that's from another supplier or from an old Octopus tariff. We'll handle the rest for you, including liaising with the Octopus Energy team on your behalf.

Enter your details here to generate a quote for your home or business. Simply choose the tariff that's right for you.
See how much you could save on your business energy in 60 seconds!