Southend Energy Reviews, News & Updates
Southend Energy is a not-for-profit organisation formed via a partnership between Southend Borough Council and OVO Energy. It's objective is to help residents in Southend and Essex get better deals on their energy bills.
Southend Energy offers competitive rates and straightforward service for its customers. They don't offer a vast array of tariffs however, they do offer both fixed (for 12 months) and variable tariffs and don't charge an exit fee so if you're not happy with your deal, you can switch without incurring any additional costs.
Ownership

Southend Energy is run, managed and administered by Southend Borough Council. Originally, OVO Energy provided all of Southend's energy services, from billing to customer services, but that partnership has recently been handed over to Robin Hood Energy.

The council has stated they will not make a profit from their tariffs, passing any benefits directly to the consumer. Robin Hood energy makes a small profit on tariffs supplied by Southend Energy.

Location

Southend Energy is based in Bristol, UK. Its business address is listed as:

Temple Quay
3 Temple Back E
Redcliffe
Bristol
BS1 6ED

When you switch to Southend Energy through Love Energy Savings, one of our representatives will contact them directly to manage the entire switch for you.

Southend Energy Prices and Tariffs

Southend Energy's Pay As You Go service is a unique way to stick within your energy budget. It works in the same way as a mobile phone Pay As You Go tariff: you simply top up your gas or electricity meters to cover your future energy use. You can top up your card or key at any Post Office, PayPoint or Payzone.

Southend Energy also offers Pay As You Go Smart Meters. Pre-payment meters can be topped up online or by phone.

Supply Source

Southend Energy's supply partner is Robin Hood Energy, whose fuel mix is predominantly made up of renewable energy:

Natural gas — 3.8%
Renewables — 94.3%
Coal — 0.6%
Nuclear — 1.1%
Other fuels — 0.2%

You can learn more about the typical fuel mix you can expect from UK suppliers in our wholesale energy guide.

Financial Performance

Southend Energy's accounts are not registered at Companies House. Their partnership with Robin Hood Energy means their financials are now part of the Robin Hood Energy group report.

Awards

Southend Energy hasn't won any industry awards so far.

Cancellation Policy

You can cancel your account with Southend Energy at any time online, over the phone, by email or even by text. It just needs to be in a recorded format that can be used as reference further down the line.

Green Performance

Southend Energy's green performance is excellent, with nearly all of its energy taken from renewable sources. It also helps residents take advantage of sustainability schemes; Southend's supply partner Robin Hood Energy is licensed to offer Feed-in Tariffs.

However, Southend Energy does not currently offer the Green Deal.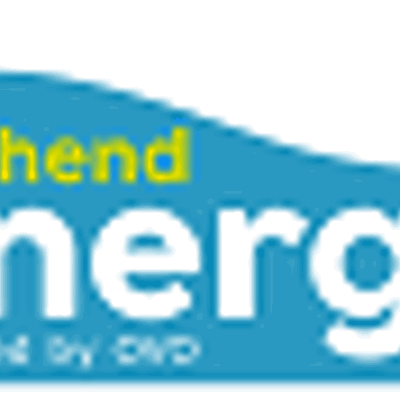 See how much you could save on your business energy in 60 seconds!
Understanding your Southend Energy Bill
Your online or paper bill from Haven Power will tell you:
The billing period (typically monthly)
What you owe and when it needs to be paid
Your estimated energy usage over the billing period
A detailed breakdown of your usage (on a dual-fuel tariff, you'll get a breakdown of both gas and electricity)
A comparison of this usage compared to last year.
How to switch to Southend Energy
Love Energy Savings can handle switching your contract with Southend Energywhether that's from another supplier or from an old Southend Energy tariff. We'll get everything sorted for you by liaising with the Southend Energy team on your behalf.
Enter your details here to generate a quote for your home and then simply choose the tariff that's right for you.
See how much you could save on your business energy in 60 seconds!