Yorkshire Gas & Power Reviews, Prices & Tariffs
Yorkshire Gas & Power (or YGP, as it is often referred to) is a specialist business energy providers based in Yorkshire. Founded in 2009, this energy outfit looks to pass on the savings they make operating as a lean organisation to SMEs all around the United Kingdom.
Yorkshire Gas & Power is on a quest to provide the very best customer service in the business energy industry. By transforming customer expectations, the company seeks to mount a serious challenge to the Big Six energy suppliers.
Yorkshire Gas & Power believes that commercial energy customers should be treated a lot better than they are by certain other suppliers. This forms the core of their company ethos. It has an excellent customer service track record, resolving all enquiries quickly and efficiently.
Ownership

Yorkshire Gas & Power is independently owned. It's been a licensed supplier of gas and electricity to England, Scotland and Wales since launching in 2009. 

Location

Yorkshire Gas and Power are, unsurprisingly, based in Yorkshire. Their headquarters is in Leeds. Their business address is:

4305 Park Approach

Thorpe Park Gardens

Leeds 

LS15 8GB

When you switch to Yorkshire Gas & Power through Love Energy Savings, one of our representatives will contact them directly to manage the entire switch for you. 

Yorkshire Gas & Power prices and tariffs

Yorkshire Gas & Power offer a variety of contract types so there's something to suit every customer. Its available tariffs include:

Fixed-price products

 — YGP provide 1, 2 or 3 year fixed price business gas and business electricity supply contracts with the ability to provide common contract end dates to allow all your business energy contracts to fall in line.

Flexible/pass-through products

 — Take advantage of fluctuations in the market with variable tariffs. The price per unit of energy will change along with the wholesale price, so you're not locked in with one price for the duration of the contract.

Multi-site contracts — Run multiple business sites? YGP can supply you with energy to all of them with one contract, with highly flexible billing options and pricing to suit.

Green Performance

Yorkshire Gas & Power sources just under 30% of its energy from renewable sources, slightly lower than the UK average.

Financial performance

Yorkshire Gas & Power's most recent accounts were filed in December 2019, made up to March 2019. The key financials are as follows:

| | | |
| --- | --- | --- |
| Metric | 2019 | 2018 |
| Net Current Assets | £153,907 | £177,082 |
| Total Equity | £2,956,907 | £2,980,082 |

For more information on Yorkshire Gas & Power's financial performance, you can see their latest accounts at Companies House.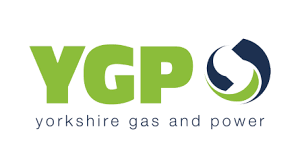 See how much you could save on your business energy in 30 seconds!
Understanding your Yorkshire Gas & Power bill
Your online or paper bill will tell you:
The billing period (typically monthly)
What you owe and when it needs to be paid
Your estimated energy usage over the billing period
A detailed breakdown of your usage (on a dual-fuel tariff, you'll get a breakdown of both gas and electricity)
A comparison of this usage compared to last year
How to switch to Yorkshire Gas & Power
Switching to Yorkshire Gas & Power from your current provider -- or even just getting a better deal on your current Yorkshire Gas & Power tariff -- is easy with Love Energy Savings. Simply enter your details here to generate energy quotes for your home or business. Then, select the Yorkshire Gas & Power tariff that best meets your needs.
Our operators will handle the rest, including communicating with your current provider and the team at Yorkshire Gas & Power. That way, you don't need to do a thing.Switch and save today.
See how much you could save on your business energy in 30 seconds!