Commercial Waste Management Liverpool 
Searching for a reliable business and commercial waste removal company in Liverpool? It takes just minutes to get a business waste quote from approved local providers. 
From specialist waste disposal to regular general waste and recycling services, we have a solution for all businesses of Liverpool and Merseyside. Click the button below to get a free waste management quote.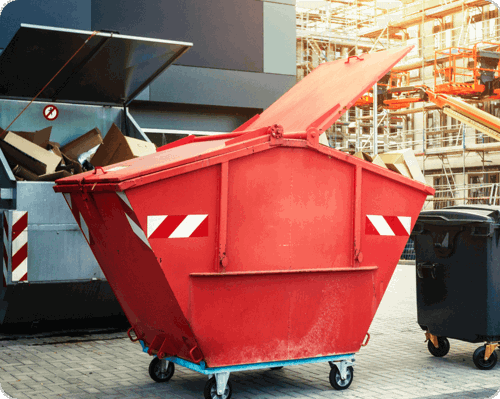 Liverpool Waste Collections By Sector 
There's lots of legislation surrounding commercial waste collection. That's why It is important that your business handles waste disposal correctly to avoid fines and prosecution. All commercial waste must be disposed of professionally and cannot be taken to local recycling centres. Commercial waste is defined as any waste that has been produced from commercial activity. 
By answering a few short questions, we can find a local waste management provider to meet your requirements. Simple and reliable waste management services are just a few clicks away. 
How To Switch Commercial Waste Disposal Providers?
Compare

Enter your waste disposal requirements, and we will recommend the best services in your area.

Select Your Provider

Once you've reviewed your quote, simply decide if the service is right for your business.

Enjoy your savings

With up to 30% savings, you can sit back and relax. We'll handle the switching process for you.
Setting Up A New Business In Liverpool? 
Finding a reliable waste collection provider can be challenging. However, there's a bunch of other business utilities that are often over looked. Our streamlined online switching service means you can save money on business waste, water, telecoms and energy. All the essential services a business needs. 
Hazardous Waste Management In Liverpool 
Hazardous waste management needs to be handled correctly. Hazardous waste can take lots of forms and can harm your workspace, the environment, and even your staff!  
We have strong commercial relationships with specialist waste management providers in Liverpool. Compare waste management services today to start saving.
Recycling Services In Liverpool 
A large part of waste management is considering waste recycling. Despite it being a legal requirement to separate glass, paper and plastic, it can simplify your commercial waste collection efforts. It's also a great first step to lowering your businesses carbon footprint. 
What Counts As Business Waste? 
Business waste is anything produced from commercial activity. This can be office waste, trade waste, construction waste or restaurant waste. The list goes on but companies must ensure the have waste management services on place to handle all their different waste streams. 
You cannot take waste to recycling centres if it has come from commercial activity. We can provide you quotes from one-off waste collection or regular waste collections.