Logistics Waste Collection Services
Logistics companies are complicated at the best of times, and waste management can make day-to-day operations even more difficult. At Love Energy Savings, we help business owners in the logistics sector find reliable waste management providers that deliver compliant solutions. Our logistics waste collection quote engine is a quick, easy way for busy businesspeople to find reliable, affordable services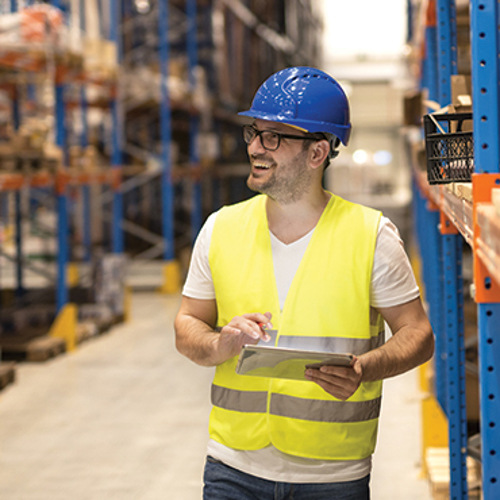 What Types of Waste Collections Are Available?
If you're searching for comprehensive logistics waste collection services, you're in the right place. We work with providers who cover a wide range of logistics waste disposal needs. 
General waste collections
Glass waste collections
Hazardous waste collections 
Containers 
Cardboard collection 
Transport-related waste 
Don't see your type of waste on our list? Don't worry. We connect with hundreds of providers all over the UK, and we are bound to know a handful of suitable providers who can meet your specific needs. 
How To Switch Commercial Waste Disposal Providers?
Compare

Enter your waste disposal requirements, and we will recommend the best services in your area.

Select Your Provider

Once you've reviewed your quote, simply decide if the service is right for your business.

Enjoy your savings

With up to 30% savings, you can sit back and relax. We'll handle the switching process for you.
What Services Can You Help Me With?
New business owners often feel overwhelmed by the number of services that they have to sign up for. It can take hours to research the right supplier. That's precious time that you could be spending on customer acquisition and product development. 
We are on a mission to provide business owners with all the essential utilities that they need to be successful. Our customers aren't just limited to logistic waste collection services. You can also use our energy, connectivity, and water quote comparison engines to find tailored services at affordable prices. Just add in your details and let out engines work their magic. It only takes a few minutes! 
Whether you produce a little or a lot of waste each day, you need to speak to a trustworthy provider. Even small bits of recycling, cables, and food waste can pile up. For cost-effective solutions, use our rubbish removal comparison engine. 
Other Logistics Businesses We Work With
Our customers manage a diverse range of logistics businesses. Our specialist engine will help you easily find waste management services to meet your business needs. 
Here are a few of the businesses that depend on us for one-off and regular logistics waste disposals. 
Materials handling waste disposals
Order fulfilment waste disposals
Warehouse waste management 
Fleet management waste disposals
Inbound transportation waste disposals
Outbound transportation waste disposals
What Is Commercial Waste?
Domestic waste and commercial waste might look the same, but they need to be handled in very different ways. 
Commercial waste is defined as any waste that is the result of commercial activities. Unlike domestic waste, commercial waste can't be taken to recycling facilities. If you try to dispose of your business waste at a local facility you will have to deal with hefty fines. 
As part of our logistics waste collection services, we also accept hazardous waste. This form of waste only makes up a small amount of logistics waste, but it is by far the most dangerous kind. This includes inedible oils, batteries, and asbestos. There are strict rules and regulations about this kind of waste. Correct disposal of this type of waste is not only important to avoid fines, but also the environmental impact and the impact on local communities. 
Logistics Waste Collection FAQs
Do You Take Hazardous Waste?

Our logistics waste collection teams take every kind of waste imaginable. If your business produces it, we will take it. This includes dangerous chemicals that pose a threat to social spaces, staff, and wildlife. Dangerous rubbish falls under the umbrella of hazardous waste, which our rubbish removal contacts deal with on a daily basis. They have years of experience handling dangerous materials, which means that you don't have to worry about messy accidents. 

Do You Offer One-Off Waste Collections?

We cater to all kinds of companies. One-off logistics waste collection services are ideal for small businesses and businesses that want to try out providers before they commit to monthly collections.

How Much Are Logistics Waste Collections?

Logistics waste disposals vary from business to business. The price changes based on the size of the business, the amount of waste, and the type of waste. If you want to dispose of highly toxic, dangerous chemicals, you need to find a hazardous waste expert. This kind of waste costs much more than general commercial waste. Providers have to follow strict guidelines and even invest in PPE to shield themselves from the chemicals in hazardous waste. 

We can provide both one-off and regular waste management collections. Whether you need to manage multiple waste streams from several sites, or as simple as just bins being collected - we have the solution for your business. 

For a bespoke quote, use our logistics waste comparison engine. Put your details in, click compare now, and browse through a range of suitable suppliers. 

Prefer to talk over the phone? No problem. Give us a call on 0330 0437013 to find affordable, local rubbish removal teams.