Commercial Waste Management London
Do you produce commercial waste at your business premises in London? Then you need a reliable London business waste removal provider. 
Our comparison generator cuts through all the boring research. Gone are the days of spending hours looking at different providers only to find a small discount. When you use our comparison engine, you can expect savings of up to 30%.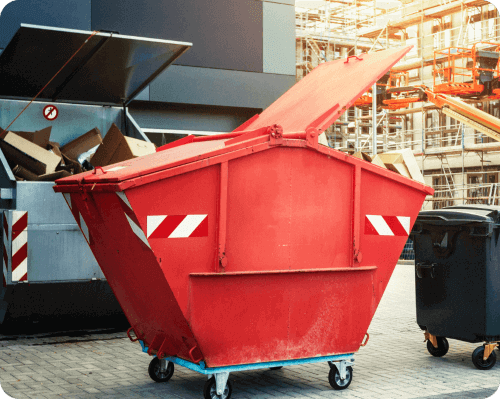 Commercial Waste Removal in London by Sector
Our waste quote engine focuses on London business waste disposal services. It caters to every sector imaginable, and it even provides small, medium, and large businesses with tailored quotes. 
These are just a few of the sectors that benefit from our help.
Visit our comparison generator and tell us a few details to get the ball rolling. 
How To Switch Commercial Waste Disposal Providers?
Compare

Enter your waste disposal requirements, and we will recommend the best services in your area.

Select Your Provider

Once you've reviewed your quote, simply decide if the service is right for your business.

Enjoy your savings

With up to 30% savings, you can sit back and relax. We'll handle the switching process for you.
Setting up a New Business in London?
It is no surprise that entrepreneurs flock to the capital to start new businesses. Amidst all the excitement, you have to think about utilities. London business waste removal services are just one of the business essentials that you need to set up; you also have to find new business water and business energy suppliers. 
Business owners contact us for the best deal on all these services. We connect business owners with affordable, reliable commercial water, energy, and rubbish removal providers. 
There are lots of rules and regulations about the disposal of waste. It's not as easy as just taking your waste to the dump. When it comes to commercial waste, it is important to speak to an experienced provider.
Hazardous Waste Removal in London
Even when your waste has left your premises, it needs to be disposed of in the right way. Established London business waste disposal teams can collect your waste at a time that suits you and filter it through the right channels. With our local providers, you never have to worry about your waste festering and impacting your work environment. 
Hazardous waste can impact your quality of life and scare away customers. For quick disposals and clear communication, use our comparison generator. You can secure reliable commercial waste removals in London within minutes.