Homepage

>

Guide to Smart Meters and Devices for the Home
Guide to Smart Meters and Devices for the Home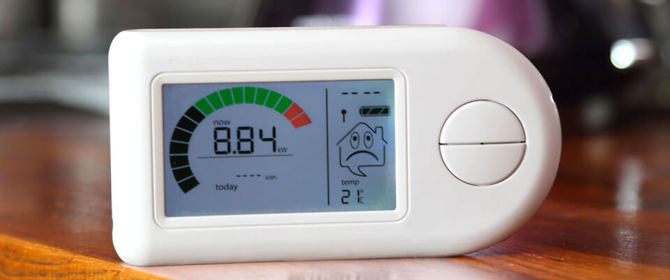 Smart technology is helping homeowners get more control over their home. Advances in technology are changing the way that we heat, light, and monitor our living spaces. This provides us with more convenient ways of living.
Smart meters are a type of smart technology, and they are becoming increasingly popular in UK households. The government has objectives for smart meters to be installed into every home and business by 2024.
What is a smart meter and how does it work?
Smart meters are described as next-generation gas and electricity meters. Accompanied by an in-home display, they are designed to help you keep an eye on your energy usage and allow you to identify where you are consuming the most energy.
These devices work by measuring your energy usage and informing you when this usage has taken place. They also tell you how much it costs in pence and pounds. This information can be read remotely by your energy supplier. With a smart meter, you can receive accurate bills without manually providing meter readings.
Since their initial launch in 2016, over 19.5 million smart meters have been installed in properties across the UK.
What are the benefits of getting a smart meter?
A smart meter can provide a number of advantages to your home. These include:
Greater insight into your energy usage.
An opportunity to reduce your energy consumption and bills
Accurate meter readings so you'll only pay for the energy you use.
Some smart meters allow you to set yourself budgets.
You can monitor how much you are being charged by your supplier which can help you decide when to switch suppliers.
Are there different types of smart meters?
Two types of smart meters that have been installed into UK homes. The first-generation smart meter, SMETS1 was replaced by the SMETS2 due to issues with connecting to wireless networks.
SMETS stands for Smart Metering Equipment Technical Specification.
The SMETS2 was released in 2018. If you had a smart meter installed before then, you are likely to have a SMETS1. Even after the launch of SMETS2, some suppliers were still installing SMETS1 models.
You can find out which smart meter you have in your home by contacting your energy supplier. They can help you arrange an upgrade to the SMETS2.
How do I get a smart meter and how much will it cost?
To find out whether you're eligible to get a smart meter installed into your property, you'll need to contact your energy supplier. Some energy suppliers may not be carrying out installations in your area.
If your current supplier doesn't offer a smart meter, you can switch home energy suppliers to a provider offering installations in your area.
As with traditional meters, the cost of smart meters and their maintenance is included in your energy bills. You will not be charged separately for the device or the in-home display that it comes with.
What other smart devices can help to reduce energy usage?
As well as smart meters, there are a number of different smart technologies that can help you lower your energy usage and bills. These include:
These intelligent devices allow you to monitor and control your heating using an app on your smartphone or tablet. You can access and change your heating settings from anywhere. They are designed to learn your heating habits and can create personalised heating schedules to suit your needs. Visit our Heating and Thermostats guide to find out more information on energy-efficient home heating.
Smart lighting provides a convenient way of lighting your home by allowing you to control your home lighting from your phone.
These smart LED lightbulbs help to increase your levels of energy efficiency. They are also compatible with selected virtual home assistants. Take a look at our guide on energy-efficient home lighting to find out more.
Switching energy suppliers with a smart meter
Switching energy suppliers is still possible if you have a smart meter with your current supplier. Your new supplier will be able to provide you with all the help and advice you need to get your smart meter up and running.
Try our free comparison tool today to find a cheaper energy deal that is better suited to your needs.
Or, visit our energy guides for more information on energy saving.