Homepage

>

Saving energy while working from home
Saving energy while working from home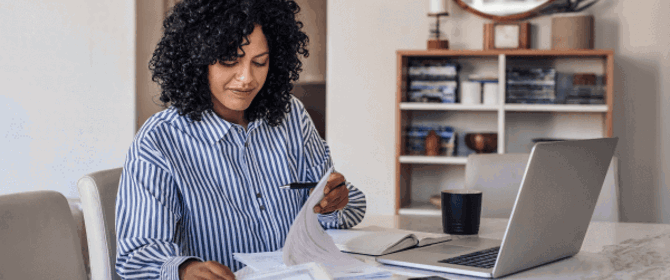 Since the beginning of the COVID-19 pandemic in 2020, we have seen unprecedented numbers of people working remotely from home. This has pressured businesses to adopt new ways of working, and many businesses plan to continue home working long-term.
As we adjust, many people are wondering how to manage their work-life balance, keep fit and healthy and save energy while working from home.
How do I save energy when working from home?
Some people relish the opportunity to work from home, while others miss the camaraderie, change of scenery and interaction that a workplace can provide. Whichever camp you fall under, one thing is for sure – remote working means that, over time, your energy bills are going to rise. However, there are ways you can mitigate the impact of home working on your electricity bills with a few simple changes.
Work smarter
Just because you're working from home doesn't mean you should be working all the time. You must know when to turn off the computer and walk away. Talk to your manager about your hours, agree to them and then stick to them.
Remember that old office habit of leaving your computer on overnight? You are going need to change that habit or your bills with creep up. This will also encourage you to save work and eliminate the risk of an unforeseen shutdown, losing your progress on an important document!
You should figure out the best place in your home to work. Ideally, you will have a desk set up in a spare room, but this isn't always an option. So make sure you find somewhere that is comfortable with enough natural light. 
Top tip: Natural lighting means you won't have to have your lights on all day, but don't let yourself sit in the dark as you will strain your eyes. 
If you must use lighting, make sure you upgrade to LED lighting if you do not already have it in your home. Homeworking or not – it will save you money in the long term.
Finally, if your living room or spare room has a nasty draught, you could save over £20 a year by filling in the gaps around your window panes - and will find your room stays much warmer!
Compare your home energy
Adjusting your behaviour can save you a lot of money on your home energy, but to maximise the savings, switching to a cheaper energy contract will ensure you're saving as much as possible.
If you haven't switched energy supplier in the last six months, you are likely to be overpaying for the energy, which is even worse when you're using more of it.
Love Energy Savings can help you switch to a cheaper energy supplier. All we need to know is your postcode and some information on your current tariff which you can find on a recent electricity bill. You can find a cheaper home energy quote instantly online, and our outstanding energy experts can help to answer any questions you have and manage the switching process for you.
It has never been easier to switch energy supplier, so make sure you aren't overpaying now that winter is coming! Jon Snow was right; winter is no good because energy prices often go up in winter; it is best to switch as soon as you can! In general, the best time to switch energy provider is autumn.
Be aware that switching early could incur exit penalties, but it is always worth comparing energy prices to see if a cheaper deal could still save you money. You can switch and avoid a termination fee if you are within 49 days of your tariff end date, check with your energy company if you are unsure when your end date is.
Heating your home office
As the days get shorter and cold weather approaches, many people are going to be at home using the heating when usually they would be in the office. Heating your home is the number one use of energy, so it is imperative to keep your energy use to a minimum to save money. Simply wrapping up in your old favourite sweatshirt could save you from having the heating on all day.
When wrapping up isn't enough, turn radiators off in the house if you are not occupying the rooms. Heating your whole house when you're in one room all day will waste a lot of energy and drive those bills up.
You will also want to make sure your thermostat is working correctly, and even consider upgrading to a smart thermostat so you will have full control of the temperature throughout your house, so you be as energy-efficient as possible.
Finally, pay attention to ventilation and insulation. If your home is poorly insulated, home improvements can be expensive, but there are simple steps you can take to improve your heating efficiency. For example, investing in heavy curtains, keeping doors of rooms you are using closed and ensuring your thermostat is not becoming distorted by close proximity to a radiator can all help you keep your home cosy and warm without breaking the bank.
Don't waste electricity!
Now that we are using our homes as offices, our computers and mobile devices are all eating up electricity during the day. And that's not all – turning on the kettle, playing the radio, switching on the printer or cooking a quick lunch are all being used when they wouldn't otherwise be. Over time, this additional use will start to show up on our bills.
Resisting the temptation to leave devices plugged in and using electricity when not in use will make a considerable difference. Leaving mobile phones plugged in when fully charged still uses electricity, so does leaving your laptop or desktop computer in stand by mode. When you fill-up the kettle, only add the water you need so you don't waste energy heating water unnecessarily.
Small steps to turn off our appliances when they are not in use can make a big difference to your energy bills.