| Energy Guides and Advice
Tenants' Guide to Switching Energy Supplier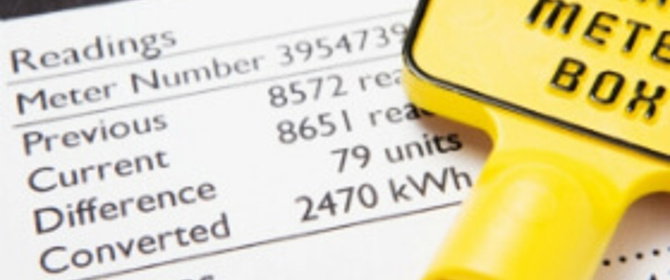 For those living in rented accommodation, knowing how to save money on your utility bills isn't always straightforward.
Here at Love Energy Savings our mission is to help the millions of energy customers in the UK who have never switched their supplier and are overpaying for the energy.
Research by Ofgem has revealed that renters can save up to £200 a year by switching energy suppliers. 77% of people renting a property in the UK have never switched energy supplier and at Love Energy Savings we think it is time that changed.
Benefits of switching energy supplier as a tenant
People rent for all sorts of reasons, but it is often not a cheap option, particularly in the south east and London. Many people rent as they look to save to buy their own home while others struggle to pay for all their monthly outgoings.
Whatever your financial situation, switching your energy supplier offers one significant benefit – the opportunity to save money on your bills. Many people rent with only short tenancy agreements, so it can seem that switching energy suppliers would be too time consuming and not generate much savings.
However, it is worth noting that the average time to it takes to switch energy supplier is less than 20 days and if you are on a standard contract you are likely to be significantly overpaying meaning you could save a significant amount even if your tenancy is only for a short period of time.
Like to switch but worried you don't have the time? Love Energy Savings offers a service that allows you to instantly compare all the major energy suppliers and tariffs and handles the whole switching process for you.
Your rights & permissions as a tenant
You can change provider as long as you are the one paying the bills, including if you have a prepayment meter. However, you need to inform your landlord or letting agent that you intend to change. Check out our energy guide for landlords to understand more about landlord's obligations.
...If your landlord pays the energy bills
You cannot switch supplier if your landlord pays for your energy directly, check your tenancy agreement if you are unsure if this applies to you. You can ask your landlord if they would be willing to change energy supplier so that you pay less, but they are not obliged to do so.
If you think your landlord is overcharging you, ask to see the electricity and gas bills. Virtually every property in the UK has a meter so, other than in certain multiple-occupancy buildings, you should only be charged for the energy that you use.
If you have access to the meter take a note of the meter readings so you can prove how much gas and electricity you have used. If you clarify that you have been overcharged, ask your landlord to refund the difference, but contact Citizens Advice Bureau for more information if required.
Dealing with pre-payment meters
Many landlords install prepayment meters in rental properties because they provide security that bills will be paid. Prepayment meter energy customers generally pay a higher per unit of energy rate than those paying monthly or quarterly, but you can still save money on your energy bills with a prepayment meter by switching to the cheapest energy supplier.
Energy Switching Advice for Students
Students make up a huge proportion of the rental market but often don't switch energy supplier when they move into a student home.
Our advice to students is when you are looking at accommodation, try to agree with the landlord that you as tenants will be responsible for the energy bills. If there is a group of you living together, appoint one person (ideally the most organised!) to manage bills and investigate comparing electricity tariffs on behalf of the house.
Energy Advice for Commercial Property Tenants
Same as for domestic property renters, if you are renting a space for commercial use and are responsible for paying the energy bills you are permitted to switch business electricity supplier.
If you are unsure, check your tenancy agreement to see who is responsible for paying energy bills. Check out our fantastic service for business energy designed to save you time and money.
Energy saving advice for Renters
Along with switching your energy supplier, making efforts to be more energy efficient is the next best way to save money on our energy bills – and it is good for the planet too!
There are lots of simple changes you can make to reduce the energy you use in your home or make your business more energy efficient as a tenant.
Ensuring you use LED or energy efficient lighting, use a timer on your thermostat and switch off your appliances overnight can all cut your energy bills dramatically.
End of Tenancy Energy Advice
Whether you or your landlord is responsible for paying your energy bills, if you are leaving your rental property or moving house there are a few things you should definitely do.
Ensure you take a meter reading on the date that you move out of the property to make sure you only pay for the energy you used during your tenancy. Give your landlord and energy supplier the final meter reading during your change of tenancy.
If you are responsible for paying your energy bills, inform your energy supplier that you are leaving and ask them to send you a final bill.
FAQs
I rent my home, am I allowed to change energy supplier?

Yes, if you are responsible for paying the bills directly.

I live in a house share or live with friends, can we switch energy supplier?

Yes, if you are responsible for paying the bills directly to the energy supplier.

If you share bills with others, it is sensible to agree to have one person take responsibility for the energy bills, checking which energy tariff you are currently on, as well as comparing gas prices and electricity deals.

Can I switch energy supplier if I have a prepayment meter?

Yes usually, as long as you are responsible for paying the energy directly but you will need to keep your prepayment meter unless your landlord is open to switching, but you must inform your landlord that you intend to change.

Will I have to pay a fee to switch energy supplier?

On some contracts yes, check with your current energy provider whether you have an exit fee on your particular contract.