Homepage

>

Energy Efficient Appliance Buying Guide 2021
Energy Efficient Appliance Buying Guide 2021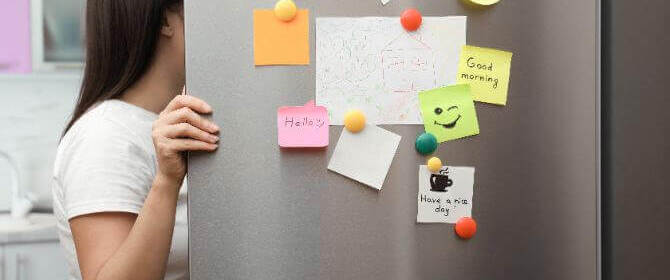 New appliances can be an expensive investment. Washing machines, ovens and fridges can run into thousands of pounds.
Savvy shoppers wait until the sales to buy replacement white goods. Black Friday sale events are usually very popular when it comes to purchasing replacement appliances.
But when does a cheap sale appliance actually cost you more? Many bargain hunters can actually end up paying more over time if the appliance is not energy efficient.
As energy specialists, we have put together this guide to help shoppers find a true bargain in 2021 with low energy operating costs.
How to tell if an appliance is energy efficient?
It's worth taking note of the energy efficiency rating when buying a new appliance. The new energy label (updated in March 2021) now makes it even easier to find an energy efficient appliance.
Energy-efficient appliances will save you money on running costs. They are the green choice, using less energy over their lifetime.
Energy ratings have two scales. They run from G – A or G – A+++ (where A+++ is the most efficient).
You can read more about the new energy label here.
When to trade off between product price vs running costs
If you are looking for the best value, consider efficiency information carefully when comparing products. A more expensive appliance with a better energy rating will cost you less to run each month.
Which? has efficiency information for nearly all appliances but all information should be available from your chosen retailer.
You don't always need to automatically look for the most expensive appliance however. You can get a high-efficiency appliance without breaking the bank.
The bigger the appliance – such as a fridge freezer – the more energy it uses. Measure the space you need the machine to fit before purchase. Consider what specification you require. For example, if you have a household of two-persons, you could save on a half-size dishwasher. A large washing machine that is not at capacity will waste water and electricity with each wash.
Picking the right appliance
Here's our top appliance deals in 2021 for energy efficiency:
Best Budget Green Fridge Freezer: BOSCH KGV36VW32G
Spending an extra £100-200 on an energy efficient fridge freezer might give you the sweats but the energy saving over time will pay off. Remember that a fridge freezer purchase is a long-term investment that doesn't come around very often.
This is one of the best budget fried freezers in the energy efficient range.
| | |
| --- | --- |
| Average Price | £499 |
| Energy Rating | A++ |
| Features | Low frost technology, Big box storage, energy efficient |
Best Budget Green Washing Machine: HOTPOINT NM10 844 GS 8 kg
The price differences between energy efficient bandings are not as huge as fridge freezer. However, remember to pay attention to the drum size. Larger families may require a larger drum but do not buy a larger machine than needed. This is often one of the biggest waste of energy.
| | |
| --- | --- |
| Average Price | £299 |
| Energy Rating | A++ |
| Features | Front-loaded, Delay, Final care, Pause, Rapid, Spin, Steam, Temperature control |
More HOTPOINT NM10 844 GS specs
There are many more energy efficent appliances available. It's always best to shop around  if you can or even wait for a sale period. Usually January or Black Friday sales are the best time to purchase large appliances. 
Consumption is king
Buying an energy-efficient appliance is only half the battle. It's vital to reduce energy consumption. That means using machines efficiently. Check our energy saving tips to get some inspiration.
One of the easiest changes to make is to stop leaving appliances on stand-by. This is estimated to cost the average home £37 a year in electricity bills. All electronic devices use low levels of power when plugged in, even if not in use. Cut this unnecessary waste out of your home. It doesn't cost you a penny.
Go smart?
Smart appliances can help you save money. Smart thermostats, for example, give you greater control over your heating system. Inevitably, they can end up costing you extra money to run the application. But they act as a helpful prompt to manage your heating costs.
Other smart appliances include dishwashers and washing machines. They can be controlled remotely. Some have automatic switch-off functions which improve safety and reduce energy use. Smart devices are expensive, but the technology is becoming more affordable.
Top tips for new appliances:
Front-load washing machines are more energy-efficient than top-load.
Consider washing machines with sensors. They detect weight and calculate the right amount of water.
Vertical fridge freezers are more energy-efficient than horizontal.
Eco settings on appliances allow you to lower your water and electricity usage.
Water dispensers and ice makers cost a lot of energy to run. Only buy a product with this feature if you can't be without it.
Don't forget to dispose of your old appliance responsibly. If you are buying a new appliance, retailers should offer to dispose and recycle of your old item. If this is not possible, they can advise you where to have your item recycled.